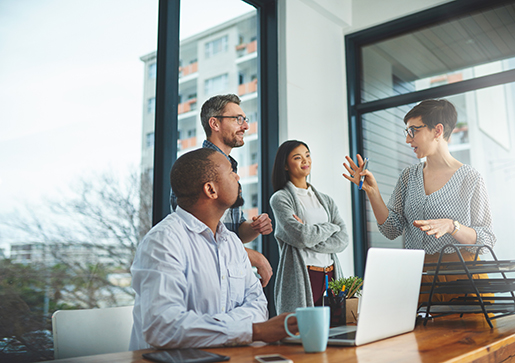 Ah, the much-desired ease of doing business. Let's call it the IT channel's "forever issue" when it comes to vendor relationships.
It's true. Most solution providers, MSPs and other IT channel partners will tell you that they routinely assess vendors on how easy – or not – it is to work with them. Does a vendor communicate efficiently and effectively? Do they stick to their own established rules of engagement? Practice pricing transparency? Address technical support issues promptly? Return a phone call? You get the picture. And so do vendors, who are keenly aware of partner scrutiny and behind-the-scenes kvetching. Executives interviewed for the CompTIA's Partner Experience Trends 2022: Vendor Perspective research acknowledge that a seamlessly workable relationship is the vendor-partner holy grail. They profess to work tirelessly on it, seeing just as many potential benefits for themselves as their partners. At the same time, however, vendors are quick to emphasize the immense – and very real – challenges that come in trying to make everyone happy in today's market. It's no small feat to accommodate large numbers of partners of differing sizes, business models and vendor relationship preferences and objectives.
Doing it all might not be possible, but vendors can begin to smooth out relationship wrinkles and up the partner experience by focusing on improving this one key area: communications.

Related Content: Partner Experience Trends: The Shifting Dynamic Between Vendors and their Partners | Trend Watch
Effective Communications Lead the Way to More Positive Partnerships
Admittedly, this topic encompasses a lot. Like how cybersecurity topics should blanket all technology implementation discussions, good communications should span every level of partner interaction. Whether it's channel marketing and recruitment, onboarding and training, tech support or quarterly business reviews, how vendors communicate with partners is a critical measure of partner experience, good or bad. It's also a key marker for ease of doing business.
Effective communication doesn't have to be complicated. Sometimes it's mere responsiveness and providing that feeling of being heard that will influence a partner's opinion of a vendor. Even if the answer isn't 100% what a partner wants to hear, the fact that the vendor gave a prompt, honest response goes a long way toward fortifying the relationship in general. Changing your pricing terms? Curtailing certain benefits? Prepare to communicate well in advance. Partners will want to know why, when, the impact changes will have on them and whether mitigation tactics exist to ease their transition. Change is inevitable in this business, but delivering the news well is an art form that many vendors would benefit from mastering.
Additionally, it's not just how you deliver the information, but the channels you use to do so. The days of email-blasting communications to the entire partner universe are over. Instead, vendors should be trying to meet partners where they are and cater to how they best consume information. This means putting resources behind supporting a diversity of communications channels (phone to social to video to automated bots to in-person events, etc.). For this kind of omnichannel approach to work, vendors will have some upfront profiling work to do to identify the different partner persona types in their ecosystem (by business model, size, generational demographic, industry focus, etc.). Once that's done, they can better map partner types to preferred communications channels for best all-around impact.
Prioritizing good communications also extends to areas like technical support and training, both business and technical. For example, partners in the CompTIA study cited long wait times for tech support as the No. 1 detractor from solid partner experience performance by vendors. No one wants to sit on hold or worse, get radio silence when they need something. But if accurate expectations are set for partners via strong communications, they may be more tolerant of non-instantaneous support.
Finally, let's talk about the role of distribution. With partners working on average with 5-9 different vendors at any given time, the logistics and information flow is tough to manage, especially for the majority of channel firms that are small in nature. Distributors are evolving to help partners navigate the noise from their myriad vendors. They are also stepping in to provide vendors some assistance on the partner training front, especially business training. Having a single point of contact in the form of distribution can strip a chunk of complexity from the average partner's multivendor relationship situation.
So, what's the key takeaway? Vendors can't do or be everything for every partner – nor should a partner expect this. Yet they can strive to reduce friction and complexity in the relationship. Effective communications practices are fundamental to this goal.

Related Content: Understanding the Importance of Partner Experience in an Evolving Market | Trend Watch