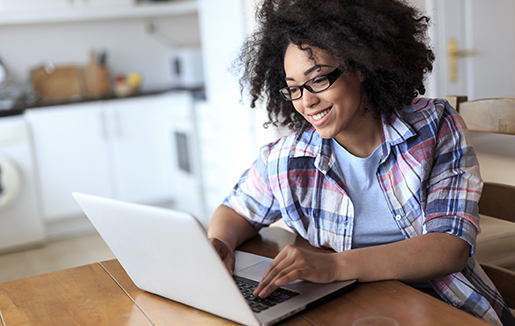 While many tech companies have been impacted by COVID-19—hampered by frozen customer budgets or supply chain issues—a growing number of CompTIA members are using this pause to invest in the business with the intent of being better prepared to serve customers when business ramps up again.
Almost 70% of members of CompTIA's communities and Industry Advisory Councils said in an April survey they are planning to increase training efforts within one to two months, with cybersecurity the most popular technical training area, followed by cloud infrastructure/cloud applications and tech/IT support.
Investments in training and certifications got a lot easier when CompTIA started online testing last month, providing channel partners and IT pros the opportunity to earn tech certifications now, as opposed to waiting for testing facilities to reopen. We recently talked with three CompTIA members looking to upskill their teams during this time. Here are their stories…
Build Your Business, Reputation Together
For Marsha Gazy, owner of TeamLogic IT Youngstown, the COVID-19 slowdown couldn't have come at a worse time. Gazy opened her doors as a TeamLogic IT franchise last November after spending the last 24 years in the financial services industry and was excited to build a new business from scratch.
"I was looking for other ways to help small businesses. Tech is not stagnant and SMBs will always need it, so I thought this would be a good way to help those companies," she said.
Through the holidays and early in 2020, business was just starting to pick up when COVID-19 arrived—putting a halt on a lot of sales and marketing activity. "We didn't plan for a pandemic. That wasn't in the business plan. So now what do we do?" Gazy said.
For starters, try to earn her CompTIA A+ certification so that when the economy opens up, Gazy is better equipped to answer questions and impress new clients.
"We have a full-time technician, but for my own peace of mind, I thought how am I going to sell technology if I don't understand more of it. This was important to me and it turned out to be a good time to pursue something like that," Gazy said.
She purchased some training materials and scheduled herself to take the test online, an option available as of April 15.
"I would encourage people to take the test online and not wait for a testing facility. I would do it again myself, as opposed to going to a facility. I think when you're in an environment that's familiar to you, it helps you feel more comfortable," she said. "I'm glad I did it. The business was on an unplanned pause, so it was a time to protect my capital investment in the business and learn."
Gazy had already earned a Kaseya administrator certification and plans to continue to invest in training and certifications for herself as well as her technician so that they're better equipped to handle business opportunities going forward.
"There are a lot of companies that need outside network assessments and other services that we can provide. I'd like them to feel confident that we are certified to manage their needs," she said.
Don't Forget Your Sales Staff
Centriworks, a Knoxville, Tenn.-based company, recently purchased 16 vouchers to have its sales staff tested for CompTIA's IT Fundamentals (ITF+) certification. The company started out as a printer/copier dealer but has successfully evolved to IT managed services.
Centriworks has the technical staff to support clients, according to Todd Sheppard, director of IT and CIO at Centriworks, but the firm's salespeople were basically passing along leads without being able to have a full conversation with clients and prospects about technology.
"We want our salesforce to be more than bird dogs. We want them to qualify leads, not just knock on doors," Sheppard said. "We want them to start the conversation with what IT services are you interested in and where do you want to go. We don't want to overburden our technical subject matter experts (SMEs) and we want our sales reps to grow into that role."
As COVID-19 started to impact business everywhere, Sheppard seized the opportunity to purchase the training and certification for the sales team—something the team had requested for some time.
"We are intent on becoming a trusted IT advisor for clients. COVID-19 put us in a position of utilizing some of the extra time on our hands to further the business and advance our business model as we move into the future," Sheppard said.
CompTIA ITF+ was a great place to start because it provides the Centriworks sales staff with a foundation of IT knowledge plus gives them a test and certification at the end, Sheppard said. "They're not just sitting in front of videos. They're actually getting something out of it at the end," he said.
Centriworks plans to market the fact that its sales staff is now ITF+ certified. The company already trumpets its Security Trustmark+ for the whole company, as well as A+, Network+ and Security+ certs held by its technical staff, Sheppard said.
"We looked at a couple of other certifying organizations, but this was the best introduction for our sales reps into the computing world. It gets them up to par and even above par with a lot of other salespeople that don't have a computing background," Sheppard said.
Providing CompTIA certifications also proves to the Centriworks team that the company is happy to invest in their personal development—fostering higher morale and employee retainment.
"One of the biggest responses we had from our sales force last year what was what kind of training can we get—training, training, training. They know we're not always going to be primarily in the copier/printer space. Our down time allowed us to take advantage of this big time," he said. "This positions us to really serve our clients in a much better way than we did in the past."
Upskill Your Bench Strength
Tom Bull, owner of Two River Computer, Fair Haven, N.J., is putting three techs through a six-week program that will culminate with a test for CompTIA's Network+ certification. With the economic downturn, the techs are maybe billing 15-20 hours a week with customers, so the solution provider is looking to invest now to fill the team's time and hopefully reap the rewards when the pandemic retreats.
"They take an hour a day to study and at the end of the week, one guy corrals the others and they review it all together," Bull said. "The hope is they'll have something good to come out of all this at the end."
Two River Computer has long invested in training for its techs, including vendor and third-party certifications because that's what innovation, customers and changing market dynamics require, according to Bull.
"You have to make sure you stay ahead of the curve. We're looking to take advantage of that now," he said. "Whether it's CompTIA Network+ or Apple Certified Macintosh Technician, we definitely look to promote it. That's a big thing, admittedly maybe not as much as being fully insured or in business for 15 years, but we it's an important part of the business to talk about."
Ideally, most solution providers and MSPs look for a balance of being book smart and having hands-on experience in order to best serve customers, Bull said.
"I want someone who can walk the walk but also be formally trained. Having that skillset is important and getting a certification has value that can mean real money to us," he said.

Get Custom Training for Your Organization
Companies also can boost the tech skills of their current workforce with customized training programs that best fit your business. CompTIA Custom Training can create a suite of training offerings to best fit the needs of companies, communities or organizations for both upskilling and reskilling.
For example, the CompTIA team has upskilled more than 85% of Thomson Reuters' Minneapolis-based help desk staff. With more training, your staff "is going to be better with your customers. They're going to be more confident in their work," said Barbara Guth, a tech support manager at Thomson Reuters.

Want to learn more about training and online testing for your solution provider or MSP staff? Click Here.