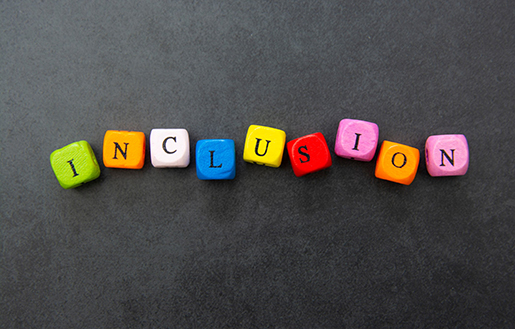 Quality employees who are unhappy with their workplace culture don't sit around complaining about it—they quit. "If you're not made to feel you belong there, how long are you going to stay?" said Yvette Steele, director of member communities, who leads CompTIA's new Advancing Tech Talent & Diversity Community, which is set to launch on Tuesday, March 17 during the virtual CompTIA Communities and Councils Forum. "They'll realize after three months, 'This is not the place for me.'"
Retaining the best people means developing an inclusive environment, especially if your company is strategically competing for critical and diverse talent.

Substance vs. Symbolism

What can tech businesses do to improve company culture? Technology maverick Delia Gutiérrez McLaughlin said it comes down to substance versus symbolism.
"Diversity and inclusion does not stop because you hire diverse talent," said Gutiérrez McLaughlin, an executive and entrepreneur with more than 20 years of experience in technology innovation, supplier diversity and vendor management. Her work involves developing business strategies, incubating new business models and building out channel programs.

Diversity embedded within the fabric of organizations is key, Gutiérrez McLaughlin said, no matter how big or small the organization is. "Inclusion is not just about being included but demonstrated by being included, by being heard, by gaining insight from our resources that are joined with us to carry out the vision, goals and objectives of the organizations that we choose to invest our talent with."

Challenges in the Technology Industry

Diversity and inclusion expert Amiel Harper works in a variety of industries and sees trends and lags in a lot of different company cultures. Technology's biggest blind spot is in product development, he said.
"Many of the tech products will be made for people to interact with not knowing what biases have gone into their creation," said Harper. "Unlike some other industries, technology is presumed to be agnostic to the user; however, it often fails because we don't check our own biases in testing."

Harper is a dedicated advocate for Chicago's minority-owned businesses and the founder and principal of The Morpheus Consultancy, which focuses on brand strategy and business development for a lot of industries, including technology. One of his specialties is diversity strategy for companies. He said a good first step for companies in the business of technology is to add business or employee resource groups (BRGs or ERGs). "Allowing a space for similarly situated employees to convene and drive an agenda forward is key to creating an inclusive culture," he said.

Gutiérrez McLaughlin agreed. "Create avenues of opportunities where your talent is able to reach out to the communities from which they come. Successful organizations don't tiptoe around diversity and inclusion, their mindset is always to improve, to hear diverse ideas, to have courageous conversations—dialogue that leads to actions is important at not just the leader level but from the top all the way to you and me."

Inclusion in Technology

Use the Diverse Workforce Talent and Acquisition Checklist in one of CompTIA's newest guides, Diversity and Inclusion Plan for Technology Small Businesses, to draft a three-year recruitment effort and look for unexpected tips, like why inviting your people into workforce planning can help with diversity and inclusion efforts.
"I have found that small to mid-size tech companies embrace innovation and take intelligent risks when it comes to growing their businesses," said Gutiérrez McLaughlin, who attended the Digital Excellence Program for Minority Entrepreneurs at the Tuck School of Business at Dartmouth. "They are typically lean, and, fostered by the drive to succeed and grow, these companies are not afraid to try or employ tools, not afraid to fail well. Their mindset is open, and, when it comes diversity and inclusion, this open mindset is no different."

Small- and mid-size tech companies typically have a can-do attitude and approach to their goals and objectives, said Gutiérrez McLaughlin. "Because of this, they tend to actively look for the talent needed to join their teams to succeed. Their mindset is hire and retain the talent needed for the long haul. They understand the key components to a successful organization's community is not only to hire top diverse talent but to keep top diverse talent," she said.
Harper said an inclusive environment is one where share of voice is equitable and sharing your voice is encouraged. "Midsize companies can drive that by measuring share of voice," he said. "This can be as simple as measuring who has time with senior leadership based on calendar appointments, to who is selected for the more visible work within the organization."

Learn more about what MSPs can do to retain their top talent, including communication and employee well-being. "Invite them to the table, and then show them how to dance," Gutiérrez McLaughlin said.