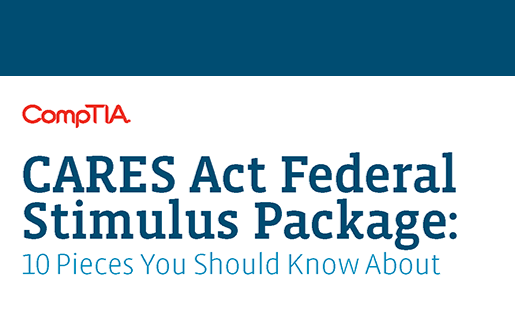 In response to COVID-19 and the economic impact it is having on our country, the U.S. government has passed a sweeping $2.2 trillion economic stimulus package to help offset the devastating effects of the current downturn. Known as the CARES Act, the package includes $500 billion in assistance for distressed companies, $350 billion in loans for small businesses, $1,200 for low- and middle-income American workers, and more. CompTIA's Advocacy team analyzed the package and identified the top 10 pieces that all tech businesses need to know, including:

SBA Paycheck Protection Program
SBA Economic Injury Disaster Loan (EIDL) Program
Federal Reserve loans for larger businesses
Payroll tax credit for impacted employers
Paid family, medical and sick leave
Broadband deployment funding
Education funding
Other federal IT funding
Direct aid to states
Individual rebates and expanded unemployment

Download the PDF now
.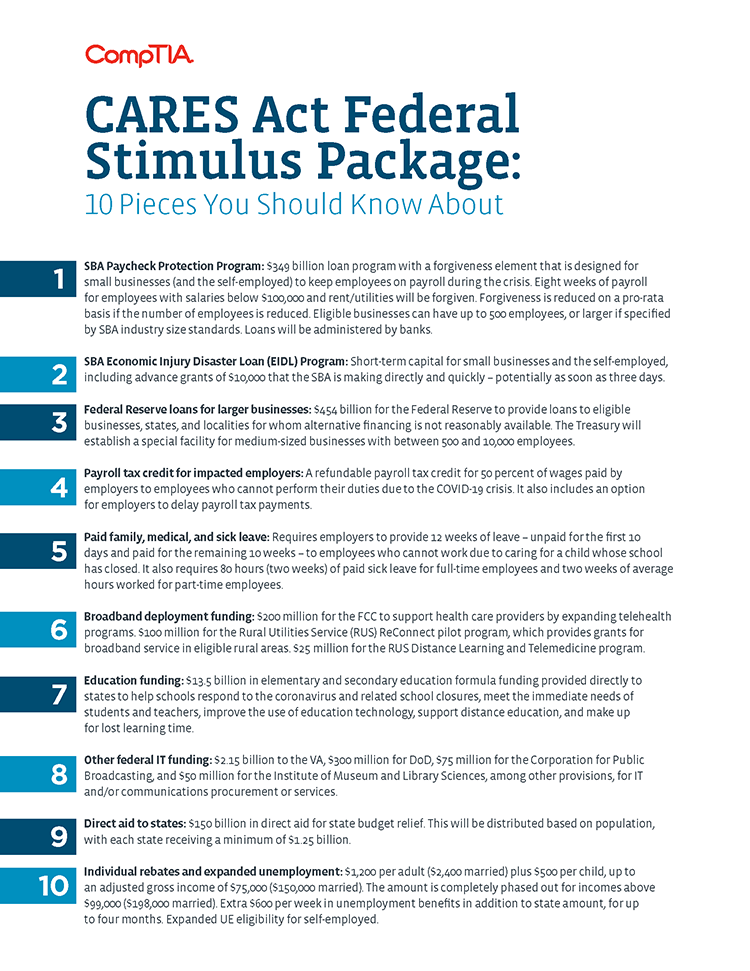 For more COVID-19 resources for tech companies, visit CompTIA's COVID-19 Forum.