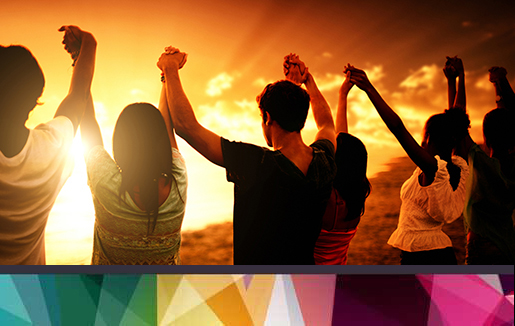 Dr. Anne-Marie Imafidon, co-founder and CEO of Stemettes and trustee at the Institute for the Future of Work in the U.K, laid out four key principles to strengthening the technology industry during her keynote address at the CompTIA EMEA Member and Partner Conference in London.
Imafidon discussed artificial intelligence (AI) and its impact on the future of work before focusing on the critical need for increased diversity within the tech world.
As a professional who described herself as always being in the minority because of her youth, her gender, or her ethnicity, Imafidon brought a combination of real-world experiences and keen observations to her central message of changing how the technology industry can be stronger through greater diversity and more thoughtful approaches to an organization's growth.
Tech is a booming industry with growing importance in any given economy, but it is also suffering from a large skills shortage at a time when a criminally low proportion of women are entering and staying in the field. Her four principles to lead to stronger and more diverse organizations are outlined below.
Intentionally Include, or You Unintentionally Exclude
This is as direct as it gets. Technology companies and professionals need to make intentional efforts and create formal programs to ensure they are attracting the most diverse workers. The research is clear: Diverse companies perform better. There are loads of examples of this.
Imafidon drove home this point by sharing that, according to research, you are more likely to win a Nobel Prize in Science if you have had some sort of training in the arts.
Build Iteratively and Audit Progress as You Go
Software development firms understand this principle. Build your product—or your team or your company or your future—in measurable pieces so you know what works and what does not work.
Imafidon suggested technology companies should apply iterative thinking to hiring as well as product development.
Have a Growth Mindset—Always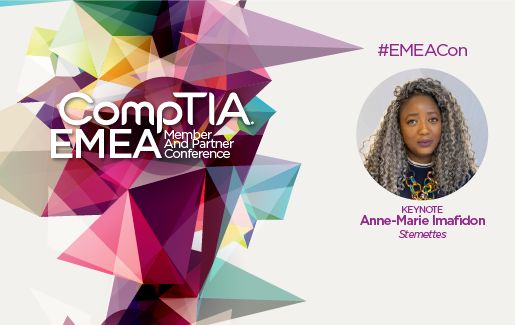 Knowledge is not static, Imafidon said. We all need to continue to stay current and stay growing. This isn't just about technical know-how either. Tech professionals need to keep learning and growing so that they and the industry can continue to improve and create the most rewarding careers and the most innovative products and services.
Recognise Your Sphere of Influence
Regardless of who you are or where you sit in an organization, you influence others, and you are influenced by others. You need to recognize this and keep it top of mind throughout your career so that you can inspire others and contribute to the industry's success and your community's health and diversity. You also need to remember this and make sure you don't surround yourself with people who look and think like you.
Bringing more women and minorities into the global technology workforce is a constant driver behind most of Imafidon's work and that work serves as a great inspiration to all of us in the industry.
While innovative technologies are the key to a better future, it's important to remember that a better future for all depends on innovative leaders, too.
Imafidon has spoken across the globe for some of the world's biggest digital companies and conferences, including Facebook, ASOS, Google, SXSW and Founders Forum. In addition to hosting Women Tech Charge podcast for the Evening Standard, she was voted the most influential woman in tech in the UK of 2020 by Computer Weekly and featured among the top 10 BAME (Black, Asian, minority ethnic) leaders in tech by the Financial Times and Inclusive Boards. Anne-Marie also sits on the board of The Hamilton Commission, set up in 2020 by F1 World Champion Sir Lewis Hamilton, to improve the representation of Black people in UK motorsport.
To learn more about Dr. Ann-Marie Imafidon's background and her ongoing work to improve the global technology industry, check out her website: https://aimafidon.com/
Catch more sessions from CompTIA's EMEA Member and Partner Conference. Watch now.