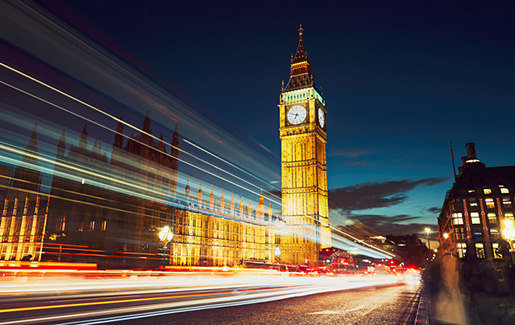 CompTIA's 2020 EMEA Member and Partner Conference is slated for 13-14 October, an event that traditionally has offered attendees a chance to learn about the latest and greatest technologies and new opportunities. This year's event is virtual due to COVID-19, but there's still a packed agenda of interesting content and innovative technology to consume. From sessions examining the latest solutions and business trends to interactive networking opportunities—not to mention virtual pub time—it's a great chance to find new ideas and grow your business.
With that in mind, here are 10 reasons not to miss any of this year's event.
CompTIA CEO Todd Thibodeau leads this discussion with Tracy Pound, managing director of MaximITy Limited, Meredith Patton, director of cyber operations at Protection Group International, and John McGlinchey, CompTIA's executive vice president of global certification. The group will discuss—live—the latest trends, including what tech companies have done well, and not so well, throughout the pandemic. Remote work has altered the way companies operate, but how much change is permanent and what does that mean for tech companies? Tune in to find out.
Emerging technologies like artificial intelligence, Internet of Things, drones and blockchain aren't just concepts anymore. They're being integrated into everyday IT environments and solving real business problems—now. In this session, Maddy Martin of Smith.ai and Dan Scott of Complete I.T. talk about what's changed and how the pandemic has placed new emphasis on these technologies. It's time to start having conversations with customers about EmTech or be left behind.
If you were lucky enough to snag an appointment at the UK Business Technology Community's recent meeting with a Cybersecurity Genius, you know how valuable this time is. For EMEA, CompTIA's lined up five industry leaders to answer your questions in the Business Genius Café. These conversations are by appointment only for solution provider members, so register now and reserve your spot before they're gone.

There's no better place to learn firsthand about the latest innovations than the EMEA virtual solutions showcase. Chat with representatives from more than 40 software, hardware, and services companies to find out how to grow your business with new solutions and new opportunities. Plus, get the scoop on CompTIA certifications and other learning services.

Let's face it, most technology only works as well as the people deploying it, using it, and supporting it. And as tech solutions continue to evolve, so must the skills required to be successful with them. This session explores the shifts in the labour market, particularly around IT and cybersecurity careers. Learn how some employees are reskilling their current workforce to meet their changing needs, and why recruiting new tech talent is as important as it's ever been.

A panel of leading cyber experts will discuss the latest cyber trends and threats exacerbated by the COVID-19 pandemic. One report found that ransomware attacks soared nearly 25% early in the coronavirus spread, and the threats have only gotten more complex and more creative since then. Cybersecurity isn't a technology issue anymore, it's a business issue. Tune in for best practices and how to mitigate risks from the growing remote workforce.

Virtual or not, there's no better way to wind down an event than by grabbing a drink with old friends and new. Network with your peers and other industry leaders in an online pub and help toast all the event's award winners as well.

Chances are, your workforce shifted dramatically in 2020, including changes that could be long-term or even permanent. Are you effectively managing that change and ensuring your employees are healthy, happy, and hard-working? Four business leaders discuss best practices as well as lessons learned for how to keep workers motivated and productive through these turbulent times.

More than half of organizations (54%) acknowledge they have difficulty even identifying and assessing skills gaps among their workforce, yet only one in three offer formal training, according to CompTIA research. Filling the IT skills gap isn't easy, and it can hurt staff productivity, customer engagements, profit, and security. This session features speakers from Firebrand, UKFast and CompTIA to discuss how to develop talent and recruiting externally to keep your business running smoothly.

Gartner's Mark Paine joins Lindsay Willott, founder and chairman of Customer Thermometer, to talk about the latest research into customer experience trends and why it's so important to "recession-proof" your client relationships by making sure their interactions with you are successful. In the middle of a global pandemic, these lessons learned have never been more important.

After training and testing facilities closed due to COVID-19, CompTIA and other organizations quickly pivoted to online learning—allowing students and IT pros to keep pace and continue to develop their careers. In this session, Darren (Clem) Craven, senior cyber security training lead within BT Security, details how to make the most of your online learning experience, why now is the time to invest in training, and what learning will look like when brick-and-mortar classrooms reopen.

Business relationships are critical success, but are you applying appropriate time and resources to adequately grow with your employees, your customers, and members of your community? Sagar Pandya of Middleground Technologies and CompTIA's Estelle Johannes share their insights about why building the right social capital can help you win new deals, keep your current customers closer, and enhance your reputation in the market.

Finally, CompTIA's Nancy Hammervik leads a discussion with practical tips about how to navigate your business into 2021. What does the New Future look like? Learn how to identify opportunities, leverage emerging technologies into your current offerings, and transform your business to meet your customers' current needs as well as what they'll need next year and long-term.
CompTIA's EMEA Member and Partner Conference Online
Learn about the latest technology trends and network with peers and other industry leaders. Don't miss the virtual experience 13-14 October.