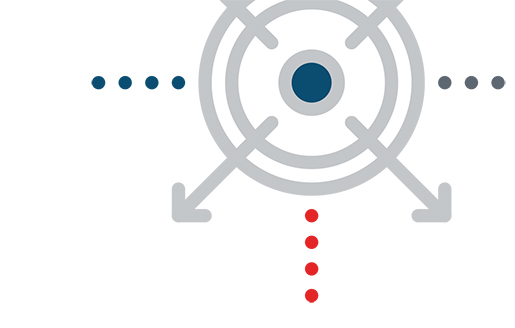 Distribution has been an integral component of the technology supply chain for decades. Centered between technology vendors and manufacturers on one side and solution providers/service providers on the other, distributors act as a centralizing force, mediator and middle ground to help ensure that the ultimate customer gets the right technology solution when and where they need it. To help demonstrate the value of distribution, CompTIA's UK Channel Community created an infographic that details reasons why vendors and solution providers should use distribution.
Distribution has often been undervalued by the market and its role often unseen as it works behind the scenes for partners at both ends of the supply chain, according to Jamie Pearce, director of the MSP division of e92plus, a U.K.-based distributor.
"The recent $5.4 billion purchase of Tech Data highlights the strength of established distribution businesses, while the regular appearance of new value-added distributor (VAD) start-ups demonstrates that distribution remains a hub of innovation alongside other service providers," Pearce said.
Defining the Value of Distribution
The value of distribution is often questioned because so much of the innovation in the channel is focused around efficiencies so that it's assumed—wrongly—that distribution will become irrelevant, Pearce said.
Both vendors and solution providers can sometimes undervalue the role distributors play in the technology supply chain, but for different reasons, according to Pearce. For one, it's usually vendors that decide to use distribution or not. Solution providers often don't have a choice, Pearce said.
"Vendors appreciate the scale, services and velocity that distribution offers, usually through a pay-as-you-go model that means they don't need to build those teams and resources themselves," Pearce said. "Solution providers might initially question the value of distribution more, but for many those services will often become invaluable and a key part of their go-to-market strategy – through finding or closing business or reducing costs and driving efficiencies in their supply chain."
Because of that, solution providers may increasingly recognize the value of distribution over time, but for vendors a lot of that work goes hidden as the partnership matures," Pearce said. "Ironically, this is often because of the success of the relationship, as our experience is that the best partnerships are when the two organisations synchronise well, and success is driven equally on both sides without having to define value."
Vendor Benefits Include Partner Reach, Business Planning
Among the key reasons for vendors to use distribution, partner reach is a fundamental value because it can leverage a large partner community to foster relationships, Pearce said.
"For example, our community includes a diverse mix across our enterprise, cloud and MSP divisions. This enables vendors to leverage that broad reach through a single distributor, increasing the value of the business and strength of the partnership, but still giving them access to more channels and a variety of partners to reach the end-user, and not miss opportunities as the market grows and adapts," he said.
In addition, a distributor's business intelligence and insight into market trends can help it to identify the best partners for vendors to work with. "Reach is enabled through our education, training and marketing services to ensure we help our vendor partners engage with the channel community in the most effective and productive way," Pearce said.
Meanwhile, distributors' business and go-to-market planning capabilities helps all parties be more successful, Neil Langridge, marketing director at e92plus, said.
"It's all about operating as an extension of our vendors' teams. We work with our vendors to execute their strategy with specific campaigns, business planning with solution providers, and leveraging our own marketing platforms to accelerate the go-to-market strategy," he said.
Distribution often makes significant investments in lowering the cost of marketing services or delivering channel training, either in-house or with expert third parties.
"More importantly, we can help leverage complimentary vendors to produce a more solution- or business-challenge-led approach in a way that vendors can't do by themselves. And solution providers benefit from a more rounded, interesting offering and the end-customer can deploy a solution that supports their digital strategy rather than a short point product fix," Langridge said.
Solution Provider Benefits Include Market Knowledge and Insights
By sitting at the heart of the channel, distributors can provide essential market knowledge—helping solution providers tap into new opportunities faster and more productively, Langridge said.
"This is particularly important with the need to move into new markets, such as VARs growing their managed service business or a cloud provider looking to build out a cybersecurity practice," he said. "This helps them engage in new markets and grow their business, but also enables them to accelerate their growth by using our services without having to make all of that investment in their teams straight away. We can see new market opportunities from across our partner community that vendors or solution providers might not always have visibility of, so they can leverage that to expand their offering or accelerate that growth with reduced risk."
Distributors' insights into new technologies extends into the marketing, education and services required to take those technologies to market as well, Langridge said.
"We can provide that insight and perspective from across the channel—beyond just the products. We've seen a strong interest in training and education that's about cloud, technology and security fundamentals before moving onto vendor certified content," he said. "The dynamic and fast moving innovation means many resellers face a challenge to ensure their sales teams in particular are up to date on the latest trends, whether it's new technologies being deployed or the changing face of today's IT buyer and their team – a profile that's adapting as quickly as the technology."

To download a PDF of the infographic, click here.