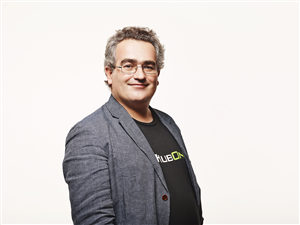 Nick Beaugeard, CompTIA ANZ Channel Community member and CEO of HubOne, shares his thoughts on emerging technology and the channel.
Although channel players aren't known for burying their heads in the sand, it can be easy to get complacent. However, the channel needs to adopt not only emerging technology, but also new and emerging channel business models.
It's important not to get carried away with trending technology but, rather, to cultivate a strong and deep understanding of customer needs. That way, vendors and channel partners can deliver the products and solutions that customers want and need rather than trying to create demand for untested technologies.
There is much excitement in the industry about new mobile and SaaS applications, as well as the key emerging trends of blockchain, Internet of Things, drones, artificial intelligence, machine learning and more. And modern go-to-market models seem to include direct selling and non-standard channels.
More and more, I'm seeing brand new, well-funded businesses emerge into the Australian technology scene with scant regard for the well-formed channel models that, for most of us, are our bread and butter.
For example, Atlassian, Australia's ISV unicorn, had a small partner program until recently. Instead, it relied on creating raving fans of its product set directly, ending up with the channel beating down its door to be a part of it.
So, here's the point. I strongly believe that the vendor, not the distributor or partner, needs to create demand for its own products.
If you examine the way the traditional behemoths have become successful, it is through creating strong demand for their products, with the channel acting to fulfil this demand.
Great examples include Microsoft, Cisco, Citrix, Symantec and more. By creating customer demand and answering customer requirements, they're helping the channel fulfil its role, which is to fulfil this demand.
There are also non-traditional examples of next-generation companies who are using the channel really well. Examples include LiveTiles, Veeam and Datto; all three have leveraged our traditional channel to fulfil the demand they themselves create through their products.
Security is a great example of how partners have moved to address customer demand. Any partner with a security practice would agree that the secret to their success was being ready to meet the demand in the market, working hand-in-hand with vendors and distributors to fulfil it.
So, finally, a warning. Many of us are in information technology because we're fascinated by the latest and greatest. I'm super passionate about blockchain, machine learning and more. However, we need to ensure we're addressing customer demand rather than an industry trend. For many years, I've offered solutions on the leading edge of technology; in many cases only to be eclipsed by fast followers learning from our mistakes.
I think the lesson here for all parts of the channel is to find products that meet a real, tangible customer need. If we work well with vendors and customers to deliver according to that customer need, then the demand will come and drive value across the channel.
Click here to engage with CompTIA's Emerging Technology Community and click here to learn more about the ANZ Channel Community.