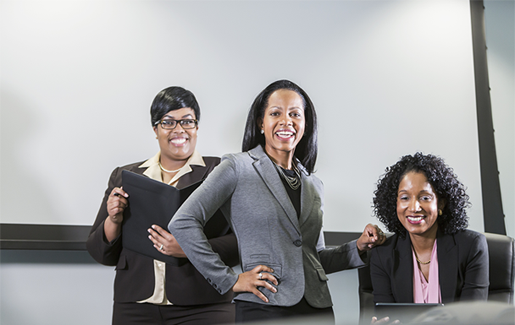 You want your work to be fun, impactful, joyous and engaging, said Heather Kay, talent management director for Sungard in Philadelphia.
"Strength is one of the tools you can utilize to get clarity on whether or not you're achieving at and how you can better prepare yourself to achieve that and be successful," she said.
An expert on identifying strengths and helping people identify and utilize their best qualities, Kay spoke with Cristina Martin Greysman about knowledge, skills and strengths—and the differences and overlaps between those three—on a CompTIA podcast.

Throughout the interview, they discussed the importance of having a strength buddy, how to partner your strengths and even the curious shade of strength envy.
"Anybody who says they don't have a strength envy is not being truthful," Kay said.
Identify and Use Your Strengths
Strength is the ability to delivery consistent, near perfect performance. "When I think of a strength it's something you do consistently and you do it well a vast majority of the time," Kay said.
Are you a maximizer or a great organizer? Do you practice empathy and harmony or are you better at winning others over? "It's really important to be consciously competent about when you're using your strengths," Kay said.
Martin Greysman and Kay use this episode to talk about how to look at the roles you play at work and at home and determine which of your strengths are you using, and how to partner with other people who have differing skills that come more naturally.
Creating Meaningful Work
Using your strengths means doing the things you enjoy and the things you're naturally good at, which overlaps with the benefits of creating meaningful work.
"If work is meaningful to us, and we find meaning in our work, then everything about our life starts to fit together," Martin Greysman said. "We don't have a work life and a home life, we just have a life, and finding meaning makes it easier for those pieces to come together."
Whether it's your employees or your family, there are assessments you can do online and ways to talk to people about their strengths and how to use them to their fullest potential.
When Good Strengths Go Bad
Like paralysis by analysis, sometimes your strengths can stop you up. If you're being too rigid and organized, it can inhibit creative ideation. If you are better at winning others over than using empathy, you can come off as distant or uncaring.
"As professionals and as people, we want to be cautious about when we're using our strengths," Kay said.
To keep yourself in check, find a strength buddy who can give you honest feedback.
Action Steps
Each episode of the CompTIA Women TechCast sends you away with action steps. Listen through to the end to for a short list of actionable ways you can tap into your own strengths, and even find out the strengths of your coworkers and family members.
To connect with women working in technology, join CompTIA's Advancing Women in Technology Community. You can also use AWIT Connect to find groups in your area that focus on women in technology.
Follow CompTIA Advancing Women in Technology on Facebook and LinkedIn,and check out the AWIT Connect website to get involved with tech groups all over the world.