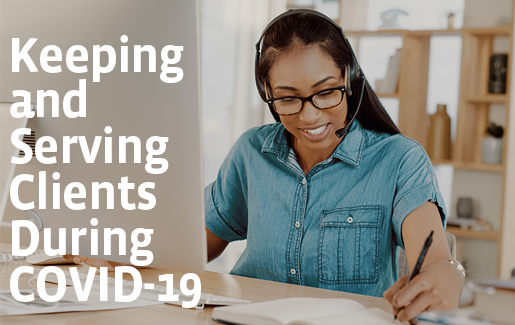 "We'll get through this together," reads the subject line of a recent email sent from Managed Sales Pros, Inc., to its clients. Tracie Orisko, executive council member of CompTIA's Canadian Business Technology Community and president of Managed Sales Pros, decided the best way to respond to her clients was as a person who owns a business and understands the uncertainty small businesses are experiencing during the current public health crisis and economic climate.

Right now, businesses of all sizes and in all industries are facing the impact of the COVID-19 pandemic. And while the novel coronavirus is new territory, previous points in history—the 2008 recession, post-9/11/2001 and even natural disasters—can provide MSPs and other small businesses with a roadmap for understanding how to best serve and keep their clients in times of economic distress.

"We follow core values. How do we leave things better than we found them? How do we add value?" said Orisko. With this in mind, Orisko and her company have set in motion a plan to keep as many clients as possible and serve them during this difficult time—while maintaining their staff and keeping their business moving forward. Here's an overview of their plan.

Let Clients Out of Their Contracts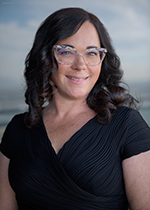 It's not difficult for small business owners to put themselves in the shoes of their clients, most of whom are also small business owners. Orisko understood that some clients were going to have to make tough choices, which is why Managed Sales Pros immediately offered the option for clients to cancel their contracts—without penalty.
"If it's between paying my bill this month and paying your staff, we want you to pay your staff. The ones who love us will stay if they can afford to, and if they can't, they will come back when they can because of the effort that we made," said Orisko.

Offer Payment Options

For the clients who stayed, Managed Sales Pros then considered how they could make their service a realistic cost for their clients. Whether it was lowering the monthly cost for a limited period of time, or changing payment terms to 30 days, 60 days or longer, Orisko worked with clients to customize solutions.
"We retain monthly in advance like every managed service provider out there. But we are willing to say, show us what you need for payment terms," said Orisko. "How do we make this work for you?"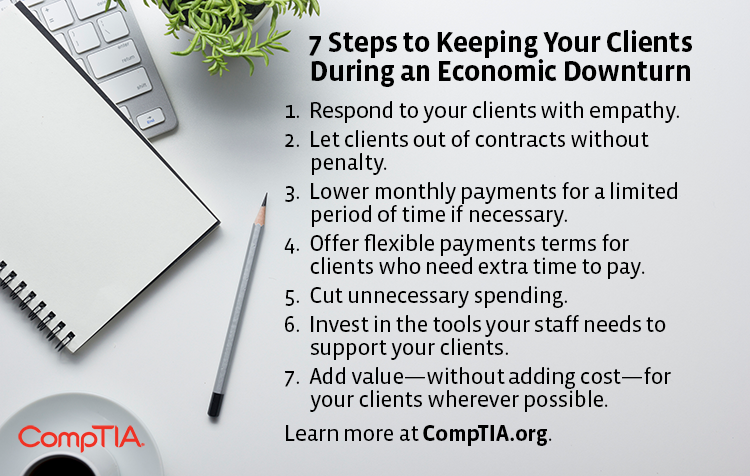 Make Necessary Internal Changes

To make these options work for her clients, Orisko looked at her margins and made cuts that wouldn't impact staffing. But it wasn't all about cutting costs. As Orisko's employees set up to work remotely, Orisko realized that many of them did not have the tools necessary to make the transition from office to home.
"For a lot of office workers, switching to remote wasn't too hard, but for some of my employees, they are not set up to work from home," said Orisko. "It's critical that my team is supported while working remotely."

So Managed Sales Pros decided to invest in what mattered—from ensuring her staff has internet connectivity and a workspace to setting up a VPN that logs her staff off automatically to avoid the burnout that can come with never "leaving" work—because Orisko knows that supporting her newly remote staff will ensure they are able to serve the clients.

Add Value for Your Clients Without Adding Costs

Orisko is also looking at other ways her company can add value for clients. As a company that provides sales support for MSPs, she realizes her team's telemarketing efforts may not see much traction in the current environment, so they're taking on the role of advisor.
"One thing I'm talking to my clients about is, did you go and speak to all of your vendors about flexible payment terms? If people don't go looking for it, they may not see it. We're talking to our MSP clients about how they save money," said Orisko.

Orisko is also creating timely content for clients and others to take advantage of, including a recent webinar about how she managed a team remotely for four years before opening the company's Las Vegas-based call center.

Ultimately, Orisko says, the work they do to keep their clients now will pay off. "You know the client base is going to grow you after the disaster is over. They are the ones who will spend the next two years talking about how you helped them."