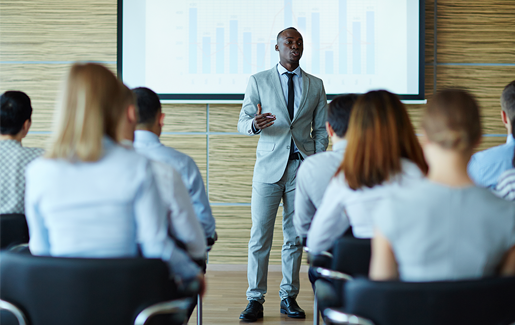 CompTIA Communities and Councils make our goal of advancing the IT industry possible by providing thought leadership, hosting networking events and spearheading important industry initiatives. Want to get involved? Mark your calendar for these events from CompTIA's Communities and Councils.
THIS WEEK
IT Security Community Meeting
Tuesday July 9, 2 p.m. CDT
Register Now – Registration is free.
Join this virtual community meeting for what's sure to be a rousing debate on how best to take advantage of the security market. Attendees will be able to participate in the discussion using interactive tools, annotation and polling as well as have an opportunity to pose questions to the panel.
THIS MONTH
Canadian Business Technology Community Meeting :Celebrating Gender Diversity and Millennials
Wednesday, July 24
Verity Women's Club, Toronto
Register Now – Registration is free.
Join us to celebrate inspiring millennial women who are leveraging their unique talents to push for gender parity in the technology sector in Canada. Registration is free and millennial women in tech are encouraged to attend.
Coffee Break with CompTIA Councils
Don't miss the July podcasts. Subscribe today.
July 10: Blockchain Disruption
Jim Gitney, CEO of Group50 Consulting and co-chair of CompTIA's Blockchain Advisory Council, sits down with CompTIA's Chris Phillips to discuss the latest blockchain trends. How will blockchain disrupt the supply chain? How will it disrupt business and global trade? What's on the horizon? Tune in to hear answers to these questions and more.
July 24: UAS and Drones Update
Enrico Schaefer, a UAV and IP attorney at Traverse Legal, and co-chair of CompTIA's Drone Advisory Council, reviews the latest unmanned aerial systems content and trends with CompTIA's Chris Phillips. Learn more about CompTIA's drone standards document and new Drone Market research report, as well as tips about creating distribution channels within the drone market.
COMING UP IN AUGUST…
Celebrate CompTIA's Award Winners at ChannelCon
August 5-7 | Bellagio Hotel, Las Vegas, Nevada
Register Now
It's awards season at CompTIA! Fresh on the heels of our UK Spotlight awards in Bristol, we are gearing up for ChannelCon and our ChannelChanger, AWIT Spotlight, and Member of the Year awards.
The ChannelChanger Award recognizes future leaders who are making their mark within a CompTIA member company, have shown success as an entrepreneur, or have made an impact on the industry. Each year, we are inspired by the young talent this award recognizes.
The AWIT Spotlight Awards recognize female leadership, guidance, commitment to community and excellence in the technology industry. We put the spotlight on individuals who are shining examples of the leaders we all aspire to be. Within this category, the Cecilia Galvin Scholarship Award, named in memory of former ChannelPro Network Executive Editor Cecilia Galvin, a passionate supporter of women in IT, recognizes an aspiring technology professional with a $5,000 scholarship.
Finally, the Member of the Year award recognizes a single member who, in the past year, demonstrated outstanding service and impact through their commitment, passion, professionalism and leadership in assisting CompTIA's mission.
Winners are inspiring examples of professionals working in the business of technology who give their time, leadership and expertise to benefit others and our industry. Join us at ChannelCon as we conclude our 2019 awards season and are inspired by this year's honorees!