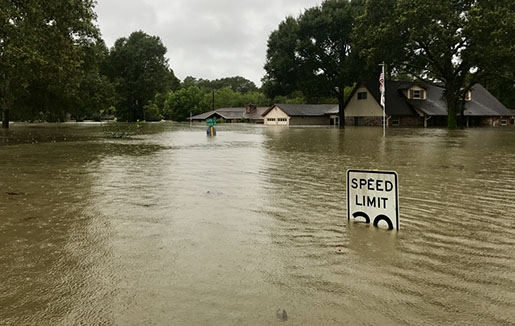 You can develop a business continuity/disaster recovery plan for your company. You can talk about it. You can practice it. But until you live through a disaster, it's difficult to say how well you will come out of it. That's the perspective of five solution providers interviewed by CompTIA who were forced to guide their companies through very tumultuous times.
In this third part of a three-part series, we'll examine the lessons learned by those solution providers that survived through hurricanes, tornados, flooding and other disasters. Part 1 detailed how to manage employees. Part 2 discussed how to manage customers. Here are their lessons learned:
Prepare for Anything, Everything
While it's imperative to have a disaster recovery/business continuity plan, it's just as important to know that you and your team can execute on that strategy, said Vince Gremillion, president of Restech, a Metairie, La.-based solution provider that survived Hurricane Katrina.
"If you haven't revisited in your plan in a while, do so. Make it real. Put pressure on the group. That's the best way to predict how prepared you are," Gremillion said. "Don't tell me what you'll do, show me. Tabletop exercises where you walk through all kinds of scenarios are tremendous revealers of situations before you get into them."
As a case in point, Gremillion cited another solution provider in his area that took his backup tapes with him after Katrina. But the damage was so severe he didn't have anywhere to plug the tapes into. "He'd been in business a long time but didn't think about that," Gremillion said.
Of course, now hosted backups and email and other cloud functions are commonplace, but it's still smart to walk through any and every situation to make sure you would be covered—including financial stability, Gremillion said
"Make sure you can cover at least two payrolls. Vendors will work with you to a degree. Do you have an extra line of credit you can activate? Ask your bank about their business continuity plan," he said. "Walk through the process a few times. It will help you think through things you might be missing. Everybody's input is important."
Be a Stabilizing Force for Customers, Employees
Jim Perrier, CEO of Universal Data, New Orleans, believes one reason his company made it through Hurricane Katrina is because he took care of his employees when they needed him the most.
"Employees will be very concerned about their future. Stay strong and be decisive. Your employees' lives are in turmoil. You need to show them that you have a plan and that things will be great when life returns to normal," Perrier said.
You can't promise when normal will return or that any further obstacles won't come up, but knowing jobs are safe can be a tremendous stabilizing force during an otherwise chaotic time. That counts for customers as well as employees, Perrier said.
Don't Discount the Human Factor
Human beings respond differently to all kinds of situations. You may find some employees who work 16 to 18 hours a day after a tragedy and want to do more. There are others who won't be able to concentrate on work at all.
"It's always important to have a plan and to go over that plan on an annual basis, but the challenge becomes much more difficult to do full bore disaster recovery in real life because you always leave out the human factor in planning," said John Motazedi, CEO of SNC Squared, a Joplin, Mo.-based solution provider that had its headquarters destroyed by a tornado in 2011.
Employees may have lost houses, had family members injured, or any number of challenges that require their immediate time and attention.
"Everyone can recover if you have all your resources, but what happens if you can't get this resource back?" Motazedi said. "What happens if your primary engineer is incapacitated and you need to recover without them? How will you proceed? Resource availability becomes key in a disaster scenario and you need to cover all the bases."
Build Strong Relationships with Peers
A network of like-minded solution providers can go a long way when it comes to getting help to deal with a disastrous situation, said Jennifer Mazzanti, CEO of eMazzanti, a Hoboken, N.J.-based solution provider impacted by Hurricane Sandy flooding and the 9/11 terrorist attacks in New York.
"It takes a village. Keep a file of really good contacts that you meet and interact with through different organizations and events. There's a huge benefit of being part of a community comprised of solution providers from different geographies," she said.
For example, eMazzanti flew resources out to Joplin, Mo., to help Motazedi after his company's headquarters was destroyed by a tornado. A year later, Motazedi flew out to help eMazzanti after Hurricane Sandy, as part of Heartland Tech Group's Hands That Give program in which solution providers help each other through difficult times.
After Hurricane Sandy, several employees that did not lose power hosted colleagues who had. When times are tough, people tend to rally together for each other, Mazzanti said. "It's so important to be aware of who's where, who might be impacted and who may not."
Communities Need Help Too
After Tropical Storm Lee flooded more than one-third of Bloomsburg, Pa., all hands were needed to help the town recover. That meant more than restoring internet or ordering replacement products, it meant getting down and dirty, said Fred Reck, president of InnoTek Consulting, a Bloomsburg-based solution provider.
"Something I look back on with pride is helping our clients carry muddy furniture out of their flooded offices and watching the whole community come together. There's a lot of non-IT stuff you can help with too," Reck said.
Helping the citizens of Bloomsburg get back on their feet helped Reck and his team feel more connected with the community—it's a feeling that hasn't dissipated after almost a decade.
"I'm proud of what we were able to do because we were in a position to help the community in a time of need. That was the most rewarding thing. We will always have a sense of pride for doing that."
For more infomation, consider this checklist of how to prepare for, and survive, a hurricane or other emergency situation.