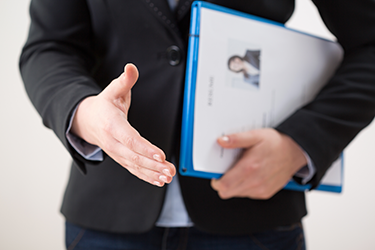 ChannelCon this month hosted a session called "Behavioral Interviewing: The Science and Tools of Hiring," examining interviewing for emotional intelligence; behavioral assessment tools and behavioral interviewing – tactics that while not formal science, can help business owners make better hiring decisions. Angelo Simao, vice president, F2OnSite, introduced presentations from Nick Verzillo, strategic staffing consultant, SmartSource; Colleen Howley, vice president, business development, Marathon Deployment; and Denise Miller, senior human resources consultant, GreatAmerica Financial Services.
Simao kicked off the session by noting bad hires can lead to lost productivity and send an inconsistent message to clients. He defined a bad hire as someone who doesn't work well with others, does bad work and is unreliable. Verzillo then began his remarks by defining behavior interviewing, saying it comes down to understanding the decisions, motivations and considerations behind a person's actions. "The most accurate predictor of future performance is past performance," he said. "Get behind the resume. Get to how candidates will handle specific tasks. Move beyond gut feelings."
Miller asked the audience, "How many times have you interviewed and hired someone and then they show up two weeks later and you're like, 'Where is the person I hired?'" To guard against this, Miller recommended using a behavior assessment tool. "Adding a behavioral assessment tool to your hiring process can help with your recruiting as well as your retention," she said.
Howley stressed emotional intelligence. "It creates an environment in which everyone can be their best," she said. "It comes down to being self-aware." She cited Peyton Manning's description in
his keynote speech at ChannelCon
of his work to move past his injuries as a great example of this.