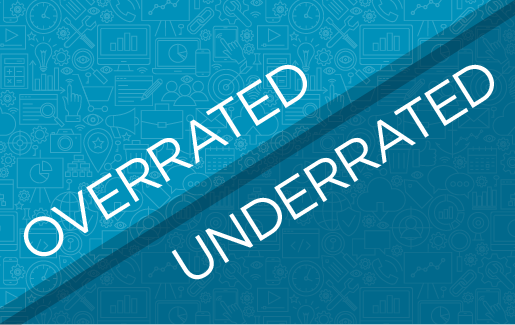 Welcome to Overrated/Underrated, a column featuring CompTIA members and experts sharing which tech trends are getting more buzz than they might deserve and which ones aren't getting enough. This month, we talked to Maddy Martin, vice chair of CompTIA's Emerging Tech Community and head of growth and education at Smith.ai, a virtual receptionist and web chat service that combines professional receptionists with AI to enhance responsiveness to leads and clients for small businesses.

Underrated: Chatbots and AI Implementation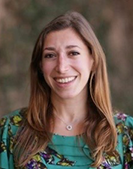 Why aren't more small businesses implementing emerging technology solutions? According to CompTIA's latest artificial intelligence (AI) research, AI offers limitless possibilities and data collection opportunities, but many businesses find that gaps in skills and knowledge prevent them from adopting newer technology. What's the solution for businesses that want to be on the cutting edge? Keep it simple: Save time and create a streamlined, tailored experience for clients with AI-powered chatbots. Maddy Martin of Smith.ai (pictured right) says that there's no reason to wait for mainstream adoption of this easy solution. Read on to find out what she thinks about this underrated technology and how vast improvements in recent years have made it powerful tool for MSPs and other small businesses.
Why do you think the use of AI with chatbots and online chats is underrated?
Maddy Martin: Frankly, there's an increasing preference for text-based communication—for clients and individuals. Most people and their clients are at their computers, typically in an office during business hours, and are constantly dealing with phone, text and email interruptions while trying to get work done. They want to win new clients, but interruptions kill their productivity. The solution is to streamline communication with tech-forward delegation and automation that works in real time.
Chatbots and using AI for your business can be a way to answer questions that are commonly asked without the interruption. Most MSPs are small businesses, so answering inbound calls or emails does interrupt the amount of work you're able to get done. What do you do with all these leads that are coming to your site if you have a call system that is staffed by you and your technician? The technician really should be focusing on technical work and assessments, and your time is better spent focusing on growing and optimizing business strategies instead of doing the all the communication necessary for capturing, qualifying and scheduling a lead.
What should businesses keep in mind when thinking about using AI to interact with customers?
MM: Responsiveness is key. It's not just a function of speed, but also the channel through which you respond. There are so many people who you want to be responsive to, but you also want to quickly and efficiently get to whether they are a potential fit. With web chat working both on mobile sites and your website, and through other third-party sites, such as on Facebook or via text message, you're not limiting your ability to capture the total available pool of new clients who want to reach you. People prefer text communication because it is fast and controlled, but not exposed. The more you understand the importance of responsiveness—that is the single most important factor of whether a potential client will hire you—the less you're missing out.

What potential benefits are companies missing out on?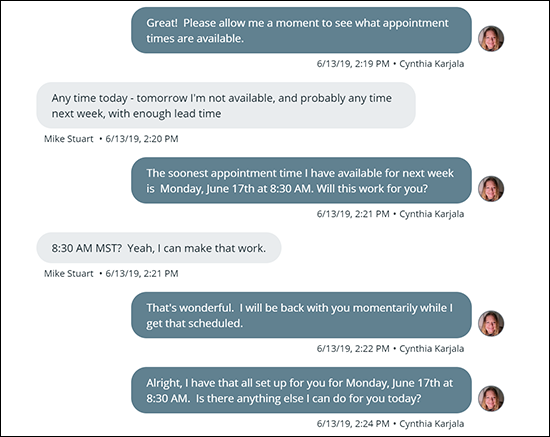 MM: There's very low switching friction and cost when interacting on website chat. Also, chats are extremely discreet because they are silent, so plugging in a website chat for small businesses, such as medical offices, lawyers, financial advisors, accountants, or companies that have clients who need discretion, is a service that their clients need, expect and appreciate. By offering web chat and positioning it this way to clients, you demonstrate how you're looking out for them and their business in a highly attentive and helpful way. This breeds trust and loyalty and of course, increases potential lifetime revenue.
Also, utilizing chatbots is an opportunity to demonstrate that you're keeping up with the market and the latest emerging technologies. For the client, since it's not quite emerging but rather adopted technology, it's an expectation that your site will have chat because it does increase access and it does improve responsiveness. Clients are expecting instantaneous responses and already know how to use website chat widgets. I'd encourage you to ask yourself: As an MSP, what will they think about you trying to sell them this product if you don't already show buy-in on your own website? Validation that a tool is effective can start with you. It also allows you to give clients a demo by saying, "Just interact with the chat on our own website," facilitating more DIY tire-kicking on their end and less time on yours hosting individual demos.

What would you say to companies about the future of website chats and AI for streamlining the customer experience?
MM: Chatbots and AI are a productivity tool, but also a client-service tool and a lead-capture tool. I think that they're underrated and sort-of maligned because initially, the experiences with chats were with a generic stock photo providing unhelpful answers that didn't match the user's question, which felt impersonal, useless and totally frustrating. It did more harm than good as a result.
When they're automated, however, modern chat widgets can deliver more sophisticated responses that are customized and even steer conversations, which is often needed when new leads reach business websites and aren't quite sure if the services or products match their needs. When chats are live-staffed and agents are monitoring and logging those conversations, you have automation plus delegation, which provides efficiency, and the agents can train the AI to respond better next time. The ability for learning and improvement means web chat gets more and more effective. It's a powerful feedback loop. Not to mention, chat staff can detect language preferences for superior customer service. Many businesses have bilingual clients who can speak and write in English but prefer Spanish, for example. A chat agent can instantly translate English to Spanish, so seamless communication happens without the need for an expensive bilingual team.
Lastly, chats are a great way to inform website content because they allow you to gather an unbelievable amount of data through comments, questions and answers. Not sure what FAQs are missing or if content on your website isn't clear? Chat transcripts give you that data.
Straight up: You don't know what you don't know. Until you open that channel and see what people ask about without the hassle of a call, email or web-form follow up, you have no idea what you're missing out on. My recommendation is, before you say people don't want to chat on your site, or your clients don't need chat, or your website traffic is too low for chat, try it. And that goes for any other affordable, AI-driven business solution on your radar or in the marketplace.
Ultimately, the only way to know is to test it, see what people are asking, see how qualified the leads are, and determine if it's something that needs expanding and more investment. If it is, you'll have new opportunities, fewer interruptions and fewer unqualified consults—it should be a massive improvement to your business operations. And if you find a new AI solution is working for you, like web chat, then encourage clients to implement it as well. From your own experience, you'll know some of the best practices to empower them to get value from it immediately, lowering their risk of trying something new, which is a value-add itself. Just one lead captured for you or your clients can demonstrate the value. It's a relatively passive way to deliver responsiveness and facilitate business growth incredibly cheaply, and at any scale with very low risk and effort.
Connect with Maddy and send her a message on LinkedIn.

Interested in emerging technologies like AI, blockchain, IoT, 5G and more? You can join Maddy and hundreds of other like-minded industry professionals on CompTIA's Emerging Technology Community.