Chair
VP Channel Sales,
inSOC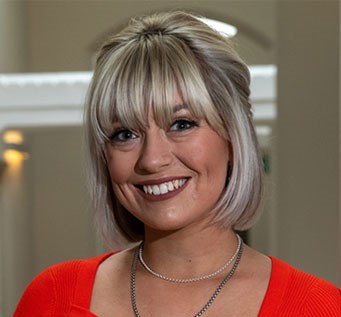 Hannah Lloyd
VP Channel Sales, inSOC

Hannah Lloyd is VP Channel Sales at inSOC Inc, an international provider of Security Operations to managed service providers and managed security service providers.
Hannah joined inSOC in 2019 after previously spending 5 years at Inbay where she worked her way up through the business from Inside Sales Representative to Senior Channel Manager. At inSOC, Hannah is responsible for new business and managing the major accounts of MSP and MSSP partners in the UK, US, Benelux, Asia and Australia whilst also representing inSOC at international and virtual events.

She was one of just three young leaders to be honoured as a ChannelChanger by CompTIA for 2018, and again in 2020, a programme that honours young professionals who are excelling in their roles within IT Channel organisations. She was also named one of PCR's top women in Tech in 2020, and a finalist for CRN's UK Rising Star Award in 2021.
Hannah was also honoured as the youngest ever recipient of the prestigious Member of the Year award by CompTIA in 2021 at the age of 28. She was commended for her dedication and passion for the technology industry, contributing to global initiatives including those focused on advancing women In technology, cyber security and Em Tech along with those closer to home in the UK community, including topics revolving around workforce, diversity and MSP growth. She is now serving as the Chair of the UK Business Technology Executive Council for CompTIA after spending 2 years as Vice Chair.