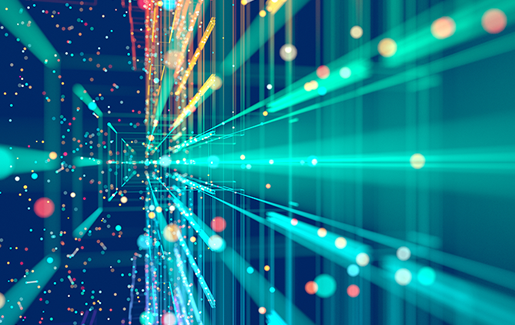 Many businesses breathed a huge sigh of relief to see 2020 in the rearview, putting a year behind us that proved to be extremely challenging from a public health standpoint, but also from a business perspective. For companies that survived and even thrived over the last year, the ability to utilize technology to drive new ways of doing businesses was a major factor in their success. But while 2020 may have hastened digital transformation for many organizations, growing pains remain—and some IT issues continue to present major hurdles.
What are the Current IT Issues?
While technology allowed many businesses to survive and thrive in 2020, there are many IT issues that need to be considered as we look forward to a year of technology success. From dealing with information security, cyber-attacks, implementing an IT strategy as part of overall business strategy, a widening skills gap, and more—we've compiled 10 of the most pressing issues facing the technology industry in 2021.
Cybersecurity Threats Continue
In recent years, cybersecurity has become increasingly important for multiple reasons. Data has become many businesses' most valuable commodity and we are seeing nefarious activity, such as malware, rise. Data breaches and incidents are becoming more prevalent as attackers seek to exploit vulnerabilities. Technology companies are ramping up their cybersecurity initiatives to ensure business continuity and supply chain safety.
But cybersecurity is not just a business concern. More and more, attacks are being launched against governments. Dissenters are using access to information as well as misinformation in an effort to dismantle government initiatives and sovereignty. As nation states develop cyber resources for the public, they will certainly need to account for comprehensive security safeguards.
The Skills Gap Widens
Technology is a tool to help us accomplish our goals more efficiently, but it's only as good as those who manage and use it. According to CompTIA research, 93% of employers report an overall skills gap in their IT professionals, expressing a disparity between desired skillsets and existing ones. IT leaders, beginning with the CIO, need to engage the right talent for the IT team to maximize the tools before they can leverage innovation and emerging technology. In fact, 80% of organizations indicate their IT skills gap affects at least one business area such as staff productivity, customer service/customer engagement, and security. As IT strategy plays into overall business strategy more and more, an investment in tech talent is an investment in your business goals.
Data Protection and Privacy
Consumer trust is difficult to come by and a precious asset when it is achieved. According to a study by Edelman, 81% of consumers reported that they needed to trust a brand to buy from them. Implementing data protection and information security policies and procedures to ensure that customer data remains private is essential to gain and keep the trust of consumers. As we come out of the pandemic, protecting data is becoming even more important.
Marked by uncertainty in terms of job, health and financial stability, the last year has taken its toll on consumers who are more eager than ever to reserve their patronage for institutions they can trust—and data protection and information security are a core component of that relationship. The proliferation of online purchasing and contactless buying has only enhanced the need for businesses to beef up their policies on data protection.
Business Continuity and Disaster Recovery
As much as we prefer to put the last year behind us, it was also a time that brought to light some important issues surrounding business continuity and disaster recovery. How can we ensure that businesses can continue to function amid disruption, political changes, supply chain uncertainty, market shifts, destructive weather events, and public health crises? This year, organizations are making it a priority to ensure that operations can continue in the face of these obstacles.
The events of the last year brought new IT needs into sharp focus. Many organizations were not prepared to take their employees and operations remote. Businesses across the globe clambered to procure the necessary technologies or additional licensing they needed to resume operations. In 2021, businesses are prioritizing that technology to ensure similar delays don't take place in the future.
Enhanced Agility in IT Environments
The proliferation of SaaS platforms, enterprise systems and multi-cloud environments have made it a tough playing field for businesses. As digital transformation continues, businesses are looking to adopt new infrastructure models and emerging technology. It's important for IT leaders to choose new technology wisely. How can you ensure that all your IT services and systems are playing nicely together?
In 2021, businesses need to make decisions based on IT strategy while planning for the future. While it can be difficult to predict where technologies will ultimately land, planning an agile infrastructure is certainly a top priority for businesses in the coming year.
Selling Solutions and Innovation
Help desk, network services, storage, IT support—today's top offerings from solution providers and MSPs remain "bread-and-butter" services. But CompTIA's recent survey to MSPs found that their role is changing as strategic IT becomes more prevalent. In fact, 75% of MSPs added higher-level services to their portfolio last year in order to stay competitive. That means, it's no longer about outsourcing traditional IT needs. MSPs are offering strategic value in the form of consulting and providing much needed guidance to businesses looking to innovate with new or emerging technology.

Learn 4 trends that are helping MSPs maximize business opportunities in 2021. Download the report.
Supporting Remote Work and Infrastructure
Now that we are emerging from a year immersed in remote working, the benefits are becoming apparent to many businesses. Many organizations were able to remain afloat during the pandemic due largely to their ability to pivot to a remote-working culture. Those who could accommodate the change in culture were able to significantly cut costs. According to Global Workplace Analytics, employers can save $11,000 per year for each employee who works remote half of the year in the reduction of overhead, while employees can save between $2,500 and $4,000 per year by eliminating costs associated with commuting, food, and dry cleaning.

Regaining Trust in Technology
Misinformation, political upheaval and a rise in cyberattacks in recent years have created widespread distrust of technology. Often when situations emerge that cause business delays or failures, its common practice to blame the technology behind it. But these situations aren't created by technology, merely perpetuated by our access to information. But the time has come to realize that technology is not inherently bad or flawed. It is merely the misuse of technology that leads to the negative perception. With greater privacy protection laws, more security controls and enhanced compliance measures, businesses can remain confident that technology is a trustworthy asset.
Social Media
Social media has proven itself to be quite the force. From political rallying to the spread of misinformation, content on social media can vary from inflammatory to downright wrong.
But social media also provides a platform for connection and is a great way for many to access information. It can also be a useful business tool to allow businesses to communicate with their consumer base. Regardless of your stance on its perceived benefits, businesses often have to engage on social media as a business tactic. With more and more controversy arising around the control of personal data and what is shared on social platforms, businesses and users are going to have to be wary of how they are utilizing social platforms.
Deepfake Content
Similarly, deepfake content is becoming more pervasive and leading to the spread of misinformation. The perceived trust in video as credible content is now being questioned as users realize that deepfake content can be created and spread, often with malevolent intentions. Businesses need to be prepared with verification measures to ensure their content is valid and not misused.
What is the Solution to IT-Related Problems?
Clearly there isn't one singular answer the path to get there isn't a straight line. But as we continue into 2021 and beyond, information technology has a prominent role to play in how we work, how we play, and how we live. How tech companies continue to help customers with their digital transformation and how they continue to manage and embrace new technology will certainly impact their ability to thrive in the coming year.