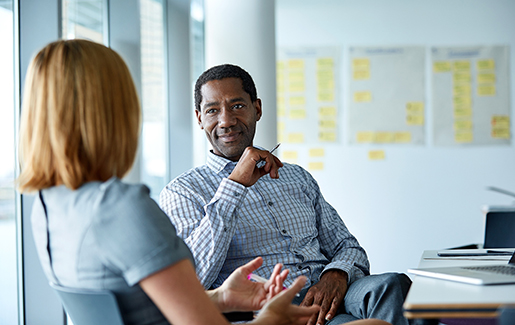 Think of two recent MSP sales conversations you had and ask yourself what was the outcome:
The conversation went really well and had strong positive outcomes
The conversation went poorly and you wish you could do it again
What were the high points in each conversation? What were the low points? In the words of Xun Kuang, "Tell me and I forget, teach me and I may remember, involve me and I learn." Hands-on experience is the best way to learn! A large portion of how we grow our careers is through real-life experiences. So how do we create better habits, and implement this into our sales process? The key is listening to understand, not to respond. Asking questions allows our customers and prospects to coach themselves and makes the idea theirs, not yours.
Ask Questions Throughout the Sales Process
Qualification
The qualification process begins after a prospect lead has shown interest through sales and marketing efforts. At this point, you may not have much information on the organization's needs to improve its business, which means we need to learn more to either lose fast or move forward with the right leads. In order to make that decision we must ask questions, not sell our solution. One recommendation: create a qualification tool that includes questions to help identify the quality of a lead before investing too much time or resources. That can also help you prioritize your opportunities.
First Appointment
Once you've qualified the prospect based on your target customer profile, you need to find out if they are interested in making the investment towards next steps, which include assessment and final proposal. During the first appointment, set the stage for what you are looking to accomplish and guide the conversation in that direction. A simple way to accomplish this is to ask, "Would you share a couple specifics about your IT environment and how you work with technology?" Alex Rogers at Chartec calls this the "magic question," and if positioned correctly it opens the floor to ask more questions, listen, and let the prospect talk.
Assessment
The next stage of the MSP sales process, the assessment, is another crucial time to focus on asking questions. Your potential customer has agreed to invest their employees' time to meet with you, and for your engineer to perform a technical assessment. At this point, the customer is yours to win. During the assessment you will hear customers share experiences that you can solve. But remember, this is not the time to solution sell! When you hear these types of openings, ask questions to quantify the impact. Ask follow-up questions like, "How did that work for you? What else could you consider doing? How did that impact you?"
You can then take this information into your final proposal to reiterate the stories you heard from the prospect, the implications it had on them and their business, followed by the IT solution you recommend to meet their identified needs. This makes your final solution the prospect's idea, not yours. And this was achieved by listening to understand, not to respond.
Let's circle back to the original questions above on your recent two sales conversations:
The conversation went really well and had strong positive outcomes
The conversation went poorly and you wish you could do it again
Now ask yourself, in each of these situations, did you do most of the talking or listening? This skill isn't something that happens overnight; it takes practice.
Hannah O'Donnell is director of sales at Collabrance and an executive council member of CompTIA's Managed Services Community.