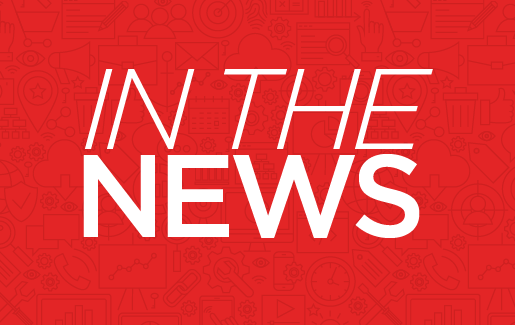 A regular review of top tech stories as covered by technology, business and news blogs and publications.

Top Story: Seems Like Apps & Elections Just Don't Mix
How did organizers of the New Hampshire presidential primary avoid the technological debacle that struck the Iowa caucuses?
Simple: No apps could malfunction there, because there were no apps involved.
In the run up to Tuesday's contest in the Granite State, "You can't hack a pencil" became "somewhat of a catchphrase" for New Hampshire Secretary of State Bill Gardner to describe his administration's old-school polling methods, columnist Aaron Mak reported in Slate this week.
Meanwhile, as the rest of the country's attention moves on to next week's primaries in South Carolina and Nevada, officials of the Iowa Democratic Party must continue to contend with the aftermath of what eWEEK contributor Wayne Rash called an "epic app failure." The Democratic National Committee is requesting that the current Iowa caucus results be dumped and officials re-run the canvassing process for the whole state.
What went wrong in the Hawkeye State?
Rash's summation: Iowa's primary organizers "broke every rule on deploying new software."
Rash listed seven things that went wrong with Iowa's election app, offering them as a guide for "implementing a mission-critical piece of software." Among the failures observed were starting the project too late, a lack of "meaningful testing" and "no real backup."
And if overseas observers are sniggering…
…at our nation's struggles with updating voting technology using apps… well, take note of this headline from Monday's New York Times: Personal Data of All 6.5 Million Israeli Voters Is Exposed.
An app was involved there, too, as one used by Prime Minister Benjamin Netanyahu's party in the country's recent elections "made it possible to view full names, addresses, identity card numbers and more."
Read our take on what happened in Iowa and why it matters to the tech industry.
Top Trend: Data Is Priority #1 for CIOs in 2020; Protecting That Data Is #2
Per tech publisher IDG's "2020 State of the CIO Survey" released last month, nearly half of the CIOs polled say "their work is primarily focused on transforming the business." In fact, as Sharon Florentine reports in CIO magazine, more than half of IT leaders surveyed believe their role will become a "business strategist position" in the next three to five years.
So, what strategies do CIOs plan to implement in their efforts to transform businesses?
Just follow the money. Per the study, the top technology initiatives driving the most IT investment in 2020 will be:
Data/business Analytics: 37%
Security/risk management: 34%
Customer experience (chatbots, mobile apps, etc.): 28%
Overall, IT budgets will increase this year, John McKnight, an analyst at Enterprise Strategy Group, told Florentine. And substantial portions of budgets will flow to the three priorities listed above.
Speaking of Data, Security & the Customer's Experience…
Will "Justice Delayed be Justice Denied?"
Nineteenth-century British statesman William E. Gladstone (who served as the United Kingdom's Prime Minister for 12 years) is credited with saying "Justice delayed is justice denied." Decades later, Martin Luther King Jr. added dimension to this sentiment by writing in his essay from jail in Birmingham, Alabama, that "justice too long delayed is justice denied."
So, how long is too long when the pace of today's business moves at internet speed?
Federal prosecutors announced charges Monday against four Chinese intelligence officers for 2017's Equifax data breach that compromised the personal data of almost 150 million Americans. As reported by Politico, U.S. Justice Department officials said the indictments of these military operatives "underscored Beijing's aggressive pattern of stealing private data to improve its intelligence operations and the performance of its domestic companies."
As quoted in Politico, FBI Deputy Director David Bowdich described the Equifax breach as "the largest theft of sensitive [personally identifying information] by state-sponsored hackers ever recorded." But despite nearly three years of investigation, Bowdich said the U.S. has no evidence that Beijing or any other group has begun exploiting the stolen consumer data.
Justice rebuffed
Bowdich's words may provide little comfort to the millions of people whose personal information was pilfered. In the years since the incident, many have invested considerable time and money in services to protect against possible fraud from the breach.
The filched data is still out there, and this week's indictments probably won't lead to recovering those files. China has denied involvement in the Equifax hack, and U.S. officials don't expect the four individuals charged to be extradited any time soon – if ever.
Read more about the Equifax hack in our two part series: The Whole Story: Understanding The Causes of the Equifax Hack Part 1 and Part 2
In Related News… U.S. Wants to Shut Huawei's "Back Door"
U.S. officials claim the Chinese multinational telecom-equipment maker Huawei Technologies for more than a decade has had the ability to covertly access mobile-phone networks around the globe through "back doors" designed for use by law enforcement.
As reported this week by Tom Loftus of the Wall Street Journal's CIO Journal newsletter, telecom tech companies are required by law to build in ways for authorities to access the networks for lawful purposes. These access points are known in the industry as back doors.
U.S. officials say Huawei has built equipment that secretly preserves the manufacturer's access to networks without a carrier's knowledge.
One of the concerns at issue is data privacy: Back doors enable access to consumer information without the consent of mobile services providers or the permission of millions of the networks' users.
Why press the issue now? Because 5G is on the way
According to Wall Street Journal coverage, the U.S. has been sharing evidence of the back-door issue with key allies as they begin building their 5G networks. In January, the U.K. agreed to allow Huawei gear in its latest 5G network. Legislators in Germany currently are evaluating a bill to allow Huawei access to its 5G market.
Stay in touch with the CompTIA blog. Subscribe today!
Communications strategist R.C. "Bob" Dirkes, host and producer of CompTIA's Technologist Talk podcast and contributor to IBM Systems magazine, covers issues confronting the tech leaders and tech workforce of today and tomorrow. Bob has worked with CompTIA since 2003.