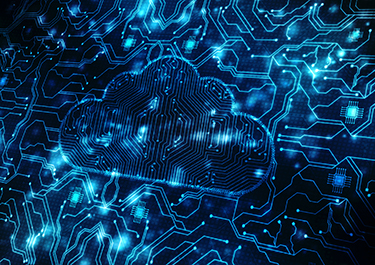 The cloud computing revolution is reaching a new stage in its evolution. CompTIA's 2018 Trends In Cloud Computing report shares that in 2018, nearly half of companies state that between 31 percent to 60 percent of their IT operations are now cloud-based.
This means that the industry discussion about cloud computing is no longer entirely about if enterprises will adopt cloud-based solutions but, rather, what value they're getting out of them and how. So, let's take a more detailed look at how companies and their staff are benefitting from moving applications to the cloud, and how everyone in the channel is finding their footing in this new cloud-based computing environment.
Cloud-Based Software as the Foundation for Automation
In the first wave of cloud adoption, the main value propositions of deploying software from the cloud was reduced infrastructure costs. An SMB using a cloud-based email solution, for instance, wouldn't need to invest in an in-house server, nor the IT staff to maintain it.
But the quality and value of cloud-deployed enterprise software packages has increased beyond this. Vendors have begun to introduce features that streamline and automate tasks in ways that leverage, and require, the cloud's accessibility and enhanced processing power to manage. These cloud-based tools don't just save money, they increase effectiveness. In fact 81 percent of businesses report the cloud playing some role in enhancing automation efforts.


What Types of Cloud Apps Are Trending?
Different rankings place different cloud-based tools at the top, but you've doubtlessly used a SaaS tool or two in the course of doing business. Microsoft has had great success with its cloud-based iteration of its mainstay office tools, Office 365. Then there are hugely popular CRM tools like Salesforce, smart document storage solutions like Box, cross-office collaboration tools like Slack – the list goes on. What all of these tools offer is convenience, advanced opportunities for collaboration and accessibility no matter where users are physically located or what devices they are using.
Cloud's New World of Value-Add Opportunities
CompTIA's latest research on business cloud adoption points out that cloud hasn't replaced or rendered irrelevant the third-party selling relationships long crucial to enterprise IT. There is still plenty of room for the value-added middleman in cloud relationships. MSPs in the cloud game offer consulting, maintenance, management, education, app development and other add-ons that extend the value of the vendor relationship.
Winning with Cloud-Based Solutions
Understanding the successes that companies are having utilizing cloud-based apps, and where third parties are coming in, can help alleviate anxiety and cut through the buzz. While it may feel like a different world, good cloud-deployed software does what good enterprise software has always done – it provides the right tool for the job.
Click here here to access CompTIA's 2018 Trends In Cloud Computing report.
Matthew Stern is a freelance writer based in Chicago who covers information technology, retail and various other topics and industries.