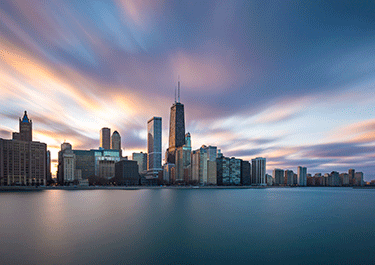 CompTIA's communities are great places to connect with like-minded peers and share best practices on a wide range of topics, and this spring they're coming together at the CompTIA Community Forum (CCF), March 20, 21, at the Chicago Marriott Downtown.
Who Will Be There?
Whether you're a seasoned CompTIA member or just coming onboard with the association, CCF is the place to be – it's engaging for industry veterans and newcomers alike. IT industry leadership comes out full force for our community meetings. Via networking opportunities and presentation of ideas and initiatives that are directly actionable in your business, CCF can take your career or business to the next level.
What Are the Communities Doing at CCF?
Seven of CompTIA's communities – Emerging Tech, Future Leaders, Advancing Diversity in Technology, Technology Lifecycle Services, Managed Services and Cloud, Advancing Women in Technology and Security – are meeting at CCF. By attending more than one across both days of CCF you can define your path through everything CompTIA has to offer and customize your membership experience to your interests and business needs.
And That's Not All!
CCF also boasts six general sessions designed to bring all its community members together to learn more about where the IT industry and CompTIA are today and where both are headed tomorrow. Session topics include:
The Business Value of Diversity Action Plans.
New Realities in the Emerging Tech Ecosystem.
CompTIA Membership Game Plan.
Industry Outlook 2018 and Beyond.
Meaningful Work, Meaningful Life.
Innovation Ready Security.
Get a Taste of Chicago
Chicago is a world-class city known for its expansive cuisine and culture. You'll experience a sampling of this from the comfort of the event at the Taste of Chicago Networking Reception, which closes the event's first day!
So don't wait, register today!
CompTIA Premier Members
attend for free and non-members can register for CCF – a $799 value –
for $350 and begin their journey into CompTIA membership,
free for one year with your registration fee.