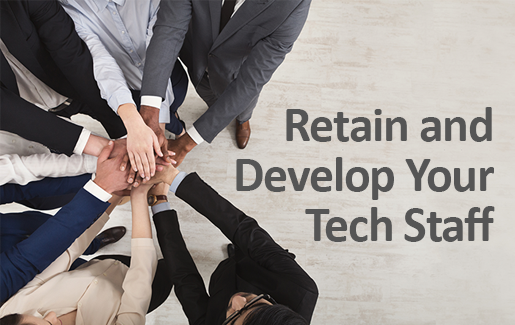 If you're part of a small business that struggles to find and keep tech talent—something we hear in nearly every CompTIA research report—you should know about one tool I've seen work over and over: an individual development plan (IDP). It's a written document used to assess where people are in their careers, their future goals and how to get here. While there is a wide variety of IDPs, based on different concepts and principles, a good one just came out from CompTIA's Future Leaders Community.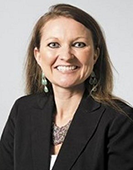 As a human resources professional, I've seen IDPs work as a tool for small business owners and service providers who want to get in touch with their most important resources: their people. Your employees are the No. 1 factor to make or break your organization.
What is an Individual Development Plan?
The Future Leaders IDP helps people identify their professional goals and determine what skills, experiences and behaviors will help achieve those goals. Once all the data is there, you develop and execute an action plan. If there's transparency between workers and management at your company, you can try to help your employees achieve their dreams within your company structure.
Developing a plan doesn't cost a thing, but if you're going to offer certifications or special training to help people reach their goals, it will be an investment. People like to ask, "What if I train my people and they leave?" Consider what happens if you don't train them and they stay.
Why You Should Invest the Time
It can be tough to find a balance between developing employees and managing the daily grind but it's critical for talent attraction, retention and the ultimate success of a business. If you don't take the time to have real and meaningful conversations with your team, do you really think you'll get the results you want at the end of the day?
As a manager or company leader, you've got a perspective on what your employees are good at—whether they know it or not—and you can provide the outsider perspective required to make a self-aware IDP. Follow the guide from CompTIA's Future Leaders and you'll see it can be done in a couple of steps.
Start with an honest self-assessment. That includes a non-confrontational discussion about areas of improvement.
Help people identify where they want to be in two to five years, and hear the kinds of responsibilities, roles and titles they want to take on. Take that into consideration for your own business plans.
Let individuals take the lead on the self-assessment. It should be a reflection on their current knowledge, skills and abilities as they see it. You can help fill in the blanks.
Before you think you can pass this off to HR, understand that you need to look outside of the human resources function to drive performance and make tools like the IDP successful. Employees are accountable for their own performance but should also hold leadership accountable for supporting them along the way.
How It Benefits You
One of the best things you can do as a manager is help people verbalize ways they add value to an organization. Use the Future Leaders IDP to show people how to spin their accomplishments into something another boss will recognize as a good quality—then remember that you're the boss and should be allowing employees to lean into those innate skills.
You can also use the IDP as a springboard for effective discussions between employees and their supervisors or teams. This is not a performance appraisal. The conversation should be open and honest with undivided attention from both parties.
A good IDP should be a living, breathing document, a checkpoint or conversation starter that gets re-evaluated every six months. The IDP starts with the individual but it will take management commitment to help drive action.
How You'll Know It's Working
I can't promise that everyone you invest development time in will stay forever, and as is the case with most good things, results don't come overnight. With time and commitment, you should begin to see less turnover, more confident and engaged team members, better communication across departments, and employees being promoted or transitioned into new roles.
You can also use the IDP for yourself. When's the last time you checked in on your own career goals? Whether you're new to running a company or a team or just want to expand your skillset, it may be worth assessing your own personal development too.
Get Started Now
For a sample template to get going, download the CompTIA Future Leaders Individual Development Plan.