Chair
CTO,
Vistem Solutions Inc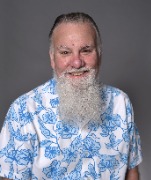 Keith J. Nelson, Ph.D.
CTO, Vistem Solutions Inc

Keith Nelson's mission is to bring his technology knowledge and passion for service to Vistem Solutions, Inc. Keith has a history of technical leadership with companies such as Technical Support Services, Software Technologies, Sun Microsystems, Oracle, and iBASEt. Since 1999 he has been a principal with Vistem Solutions, Inc. His long history of providing technical guidance and solutions as a consultant with a focus on Business Solution Design including high-profile projects such as the LA Unified School District Food Services System, Boeing C-17 Final Assembly, DHA for the Ports of LA/LB, and directing legacy integration development for Oracle.
Keith Nelson has a Doctrine in Computer Science and completed his American Electronics Association (AeA) now The Stanford Executive Institute) at Stanford University. He also studied at the Hoover Institute at Stanford University focusing on Public Policy. He remains active with the CalTech/MIT Enterprise Forum as well as many industry focused groups. Keith was President of the Riverside Poly High School Special Education Boosters while his eldest son attended high school and that spring- boarded his passion for community service.
Keith's passion is athletic and social programs for those with special needs, and has coached for many years with Arlington Little League – Challenger Baseball. He started Junior All American (AYSO) VIP Soccer and later began coaching with Special Olympics, where he took a team to South Korea as part of Team USA for the Winter World Games – 2013. His teams won 6 consecutive Nike 3 on 3 championships and 16 straight state titles and were featured on many sports shows and were featured as public speakers.
Keith has served as Chairman of the Commission on Disabilities for the City of Riverside, Board Member for Ability Counts, Advisor ARC of Riverside County, and Regional Council for Special Olympics, Chair Board of Ethics, Chair Ontrario-Montclair SELPA and Chair of the Inland Regional Center.

Currently, he serves as on theRUSD SELPA, Measure O Oversight, Nehemiah Project LA and works with the Tim Tebow Foundation. He is also currently an advisor for California Community Colleges and University CyberSecurity curriculum as well as advisor for Legislative Regulation for IT Providers.

He has been featured in many media outlets including CNN, USA Today, NBC/MSNBC News and Fox Sports. He often speaks on topics such as Managing through a Crisis, Security Implementations for high profile clients as well as Special Needs Programs.