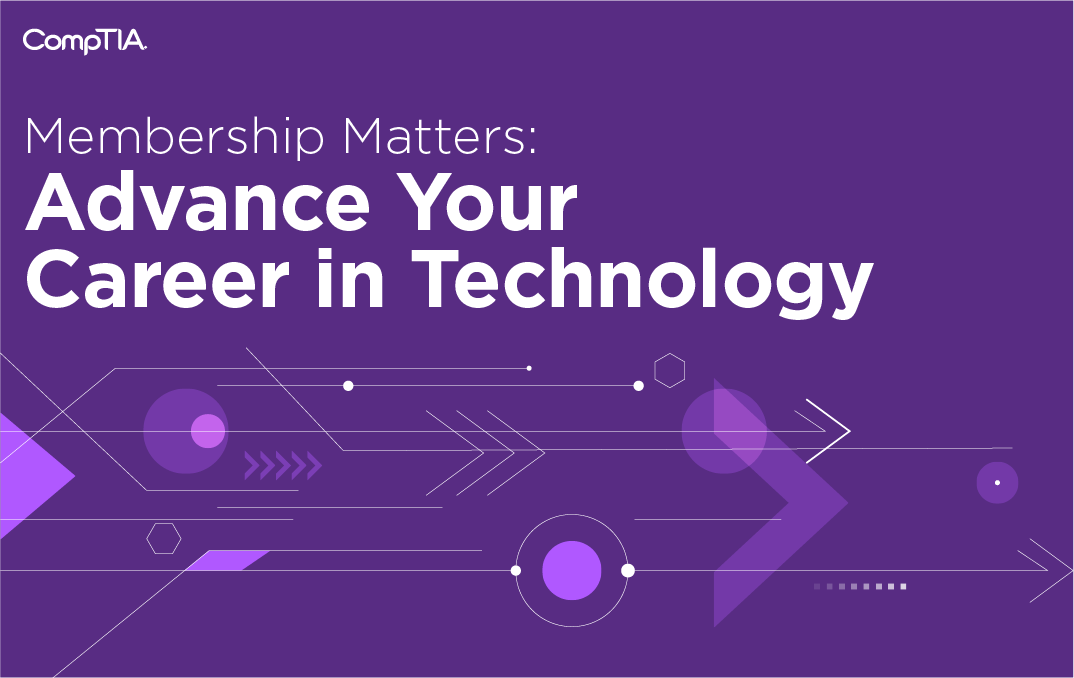 You know that participating in your industry association is good for the future of the industry and the growth of your business—but what about your career? The truth is, what's beneficial for the greater good can also benefit you, personally. From new opportunities to new initiatives and learning new skills to perfecting them—CompTIA can help you personally grow your career.

The Business of Your Technology Career Path

Working in the business of technology is exciting for so many different reasons, but it's the people in this industry that really are the best. The people that make this business work are cut from different cloths and have different strengths—not all of us are techies! That's because the business of technology requires different skill sets from many different people to keep the industry evolving.
"There's a lot of opportunity in the tech industry, outside of a technical position," said Alec Stanners, vice president of sales and marketing at Tigerpaw and co-chair of CompTIA's Advancing Tech Talent and Diversity (ATTD) community. "Someone may not be tech savvy, but they can be a great marketer or a great financer or be great at sales—and all of those positions are needed. Knowing that [CompTIA is] sharing tools and advice to help gear up the next generation is exciting." he said.

As a CompTIA member you have many opportunities to collaborate on technology and business-building initiatives—no matter what your job title is.

Advancing Your Technology Sales and Marketing Career

You've probably heard that a good sales person can sell anything—and there's some truth to that. Successful sales executives are excellent communicators. Sure, they can talk, but they also know when to listen, and they are very observant—picking up on non-verbal signals as well. They know their audience and work to build relationships even after the sale. Similarly marketing professionals build helps sales by learning the market, creating messaging and reaching prospective customers where they're at with the right information.
These skills require practice—not to mention when you are working for a technology company, you must understand the solutions and services you are selling. Being able to communicate how a particular feature of a solution will positively impact the customer's business is key. And CompTIA offers plenty of opportunities to up your sales and marketing game and stay ahead of the industry curve.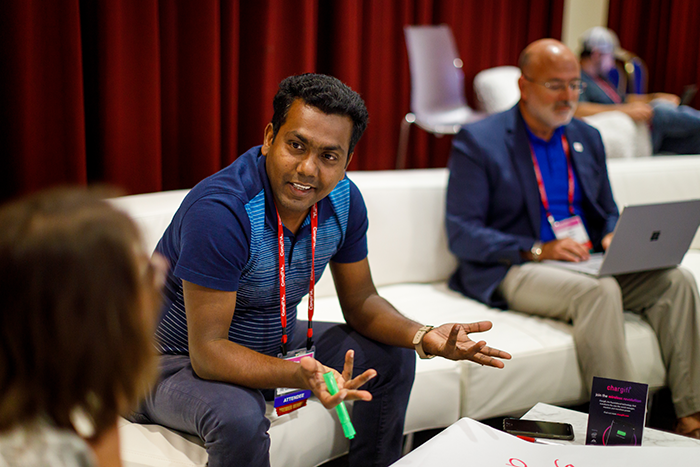 First, CompTIA provides myriad resources available to anyone in the industry, including sales tips and strategies, and even step-by-step guidance on tactics that will help you expand your audience, like how to create a successful virtual event. But as a member, you get access to even more. Resources like our Quick Start Guide for Sales Tech Teams and Quick Start Guide for Accelerating Your Sales Strategy are two examples of member-only content that can help you supercharge your sales and marketing.

And the benefits of membership don't end there. At CompTIA events, members often get special access to connect 1:1 with experts who can provide customized advice for your sales and marketing strategies. But perhaps the most beneficial resource of all is access to people and the networking opportunities that CompTIA provides. When you connect with others in this industry, by joining CompTIA communities or technology interest groups (TIGs), you open yourself up to learning new things, perfecting your skills, and even developing partnerships.

Advancing Your Customer Service Career
Is the customer always right? Really good customer service caters to the client, but can also guide them toward the right solutions, even when it may not be what the customer initially has in mind. Great customer service reps have a knack for helping and making the clients feel like they are the number one priority. People who flourish in this line of work in our industry need to understand the fundamentals of technology, but they don't have to be experts. Instead, they excel at providing a sense of calm and patience during what can be a frustrating moment for their charge.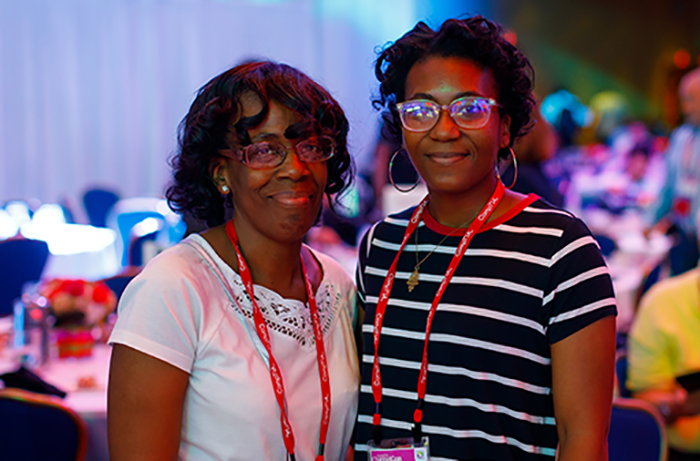 It's also helpful to keep your eyes and ears open to what's going on in the industry. The CompTIA Connect YouTube channel offers a library full of engaging content. You can also access CompTIA use cases and success stories to see what others are doing and how it's working. As a member, you can also access our full library of research and industry insight, including Partner Experience Trends.

Advancing Your Business Development Career

Business development is forward-looking. People in this role are focused on how the industry is evolving and how business can shift or expand to keep pace. Part research, part sales and part customer service—business development executives must have an eye for trends, a head for business and a heart for people. While business development is a broad term, the people who succeed here are natural go-getters who aren't afraid to try something new.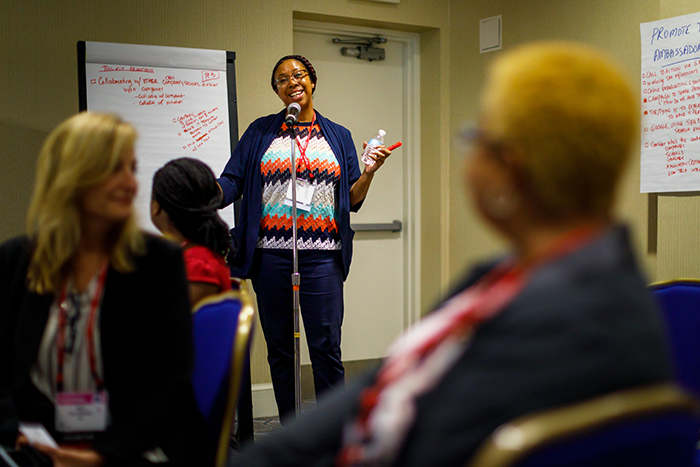 That's where CompTIA resources and membership benefits come into play. While ideating is a big part of business development strategy—research, trend analysis and benchmarking must come first. Connecting with your peers at CompTIA events, big or small, virtual or in-person offers food for thought and may even help you move outside of your comfort zone.

You're in Charge of Your Career

You have just as much to gain personally from your CompTIA membership as your organization does. From accessing tools, research and other resources to participating in networking, attending industry events, taking on leadership roles in CompTIA member groups and even being recognized with
meaningful industry awards
, CompTIA can help you move up in your career. The opportunities as a CompTIA member are unlimited—it's simply up to you to start engaging.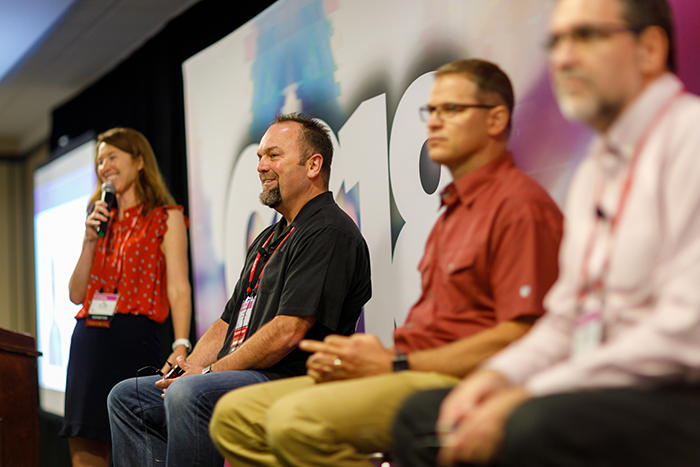 "You've heard it said, you get as much out of something as you put into it," said Nellie Scott, senior manager, SAS and CompTIA 2020 Member of the Year. "Especially for managers progressing their career, CompTIA membership is an opportunity to exercise leadership skills and innovative thinking; skills they may not be able to apply in their own corporate environment."
You're just a click away from connecting with someone who could change the trajectory of your career. What are you waiting for? Communities and technology interest groups are free and a great way to get a taste of everything CompTIA has to offer. Join now.
This article is part 3 in a 10-part series designed to break down CompTIA member benefits in a meaningful way for organizations and individuals. Read the full series:
Part 1: Advance the Business of Technology with CompTIA Membership
Part 2: Advance Your Tech Business with CompTIA Membership
Part 3: Advance Your Career in Technology with CompTIA Membership
Part 4: Make the Most of Your CompTIA Community Membership
Part 5: Advance Your Tech Business with CompTIA Membership
Part 6: How CompTIA Membership Can Help Evolve Your Business with Emerging Tech and Solutions Selling
Part 7: Advance Your Technology Workforce with CompTIA Membership
Part 8: Advance the Business of GovTech: Opportunities at the State and Federal Levels
Part 9: Connect to the Business of Government Technology
Part 10: Make CompTIA Your Partner in Tracking International Trade