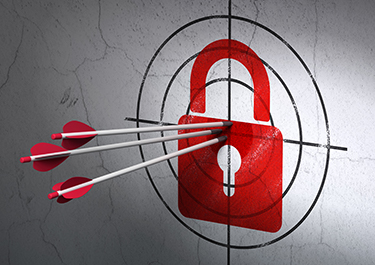 The popular television series Mr. Robot depicts a group of hackers up for any challenge – the bigger the better – and this is generally how Hollywood casts cyber-criminals. But according to Andrew Bagrin, CEO and founder of My Digital Shield, a CompTIA Premier Member, this isn't exactly the case in the real world. "Hackers go where it's easiest for them to hack, and where they can get the best bang for the buck," he said.
With 17 years of experience in IT security, Bagrin has watched cybersecurity threats evolve alongside the growth of business technology. Recently, he's seen the perpetrators of cybersecurity events shift gears. In the wake of the explosion of data breaches against enterprise targets, big businesses recognized the huge costs of being caught unaware and insecure, and hardened their security profiles. Hackers, tiring of having to upgrade their level of sophistication to outflank businesses with top-tier cybersecurity resources, moved on. With the intelligent tools already in place to target and execute malware attacks, it was just a matter of creating scripts to hit thousands, or tens of thousands, of SMBs instead of a few big enterprises.
Reacting to this, in 2013, Bagrin launched the My Digital Shield cloud-based security platform with the intent to keep SMBs safe from emerging threats. Bagrin noted that one of the difficulties that exacerbates SMBs' lack of threat awareness is the fact that, with limited financial resources, small businesses are naturally forced to choose where to spend their money – and cybersecurity often loses out.
"[The question is,] what's important to you? Is it low cost, performance or security?" Bagrin said. "In the SMB space, cost is the most important thing and performance is the thing that impacts people right now."
But SMBs cannot afford to let cybersecurity take a back seat to other concerns. That's why, for Bagrin, making security not just comprehensive and affordable, but foundational, is a top priority. Security should be seen as table stakes for any piece of infrastructure or solution – and needs to be appreciated by both SMB clients and the solution providers trusted to defend their resources.
"The [threat] level is going up and we need to keep up with it, and we need to constantly improve," Bagrin said.
Click here to download CompTIA's new report
2018 Trends in Cybersecurity: Building Effective Cybersecurity Teams
and here to get involved with
CompTIA's IT Security Community.