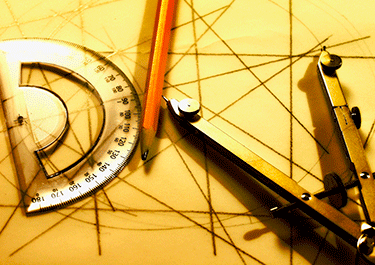 The CompTIA Community Forum (CCF), scheduled March 20, 21, at the Chicago Marriott Downtown, is a month away and CompTIA's communities have a full roster set for its eight meetings. By bringing so many thought-leaders in tech together in one place and creating a space to share best practices and dialogue, CCF will impact the tech industry at large. Far from business as usual, CCF has the feel of a working meeting – moving items straight into action onsite. So read on to learn why attending CCF is essential – it can help you take your business and everything involved in it to the next level, immediately:
The Emerging Tech Community is CompTIA's newest, and you'll get a full introduction to it Tuesday morning. We'll break down the top 10 most impactful elements of emerging tech in discussion groups and discuss and build a recruitment and engagement plan for 2018 and beyond. Emerging tech is one of the hottest spaces in tech today and this community is poised to play a big role here.
The Future Leaders Community Meeting, also on Tuesday morning, will consider ways the community can make a difference in attracting youth to tech careers and discuss findings from CompTIA's newly released research on youth in tech. In the meeting, we'll work together on our ChannelChangers initiative, an award program honoring exceptional young tech professionals, and award the recipient of our annual charitable giving. Fostering the next generation of tech leaders is essential, and this is the place to do it.
On Tuesday afternoon, the Advancing Diversity in Tech Community Meeting will hold an interactive discussion on recruitment and diversifying the workforce. Attend the ADIT meeting to collaborate with your peers focusing on increasing community relevance in the industry.
The Technology Lifecycle Services Community Meeting, also on Tuesday afternoon, will feature an engaging discussion on the expanding services opportunities outside of traditional channels. The meeting will also review the community's 2017 accomplishments and gather your input on our 2018 initiatives.
Wednesday morning kicks off with the Managed Services and Cloud Community Meeting, which will hold an engaging discussion on how cloud does more than improve your bottom line, as well as organize table conversations on specific tactics and services to boost your bottom line. The latter will be driven by a survey of the communities, so this is a great opportunity to really take the pulse of your peers in managed services and cloud.
Also on Wednesday morning, the Advancing Women in Technology Community Meeting will hold an engaging session on how you can thrive in 2018 both personally and professionally, and, like the TLS meeting, review its 2017 accomplishments and plan for 2018. March is Women's History Month, and where better to celebrate it than AWIT!
On Wednesday afternoon, the IT Security Community Meeting goes in-depth via a peer conversation about how to sell security in the SMB space. You'll get five security takeaways that you can implement in your business now and hear peer success stories on thriving by changing the conversation from fear to best practice. IT Security remains a firmly essential corner of tech and this meeting will help you – and your clients – stay up to speed, safe and secure.
Finally, take a spin around the globe in the International Communities Meeting on Wednesday afternoon. You'll get an update on the Canadian, UK and Australian communities for 2018 and a look at the top 2018 trends impacting these regions. We'll also feature an open networking discussion with Canadian, Australian and UK CompTIA members discussing their respective markets and their opportunities. All this without even packing your passport!
So don't wait;
register for CCF today!
Get full details on CCF
here.
We look forward to seeing you in Chicago and exploring the wide world of tech via our communities.