Solution Provider User Group: Realistic Cybersecurity for MSPs
What will be discussed:
How clean is your house/drink your own champagne
Regulation in the MSP industry
Do MSPs need formal threat intelligence?
Here is your chance to discuss issues facing you and your business with your peers. Come armed with questions as well as being ready to share best practices and any advice to those attending.

Contact Sameera Deen at SDeen@comptia.org to register.

Mostyn Thomas
CEO, Astrix Cybersecurity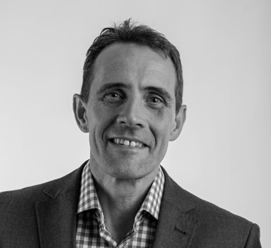 Mostyn Thomas is the CEO of Astrix Cybersecurity, based in South Wales, UK, where he leads the direction and communication of the company's vision of helping to create a future in which everyone can be secure, confident, and efficient in their cyber lives.
Mostyn brings more than 20 years experience working with MSPs, including founding and running Astrix Integrated Systems in 2001. Mostyn sold his MSP in 2018 to concentrate on Cybersecurity with particular focus on MSPs.
Much of his work with MSPs is to deliver effective Cybersecurity solutions to the MSP company itself and their customers through best practice and awareness training.
In addition to his unique experience, Mostyn holds security certifications from CompTIA, British Computer Society and IASME
Mostyn lives in South Wales where he enjoys travel, cooking, football and motorsport.
MJ ShoerSenior Vice President, Executive Director, CompTIA ISAO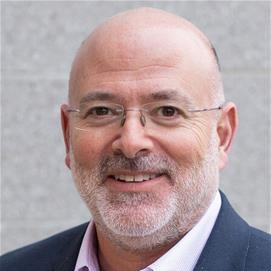 MJ Shoer is Senior Vice President, Executive Director, CompTIA ISAO and an engaging IT executive. He has over three decades of experience in the IT industry, working with small and mid-size businesses to leverage technology to improve their efficiencies and profitability. In 1997, he founded Jenaly Technology Group, Inc. a pioneer of the MSP business model. Jenaly was acquired in 2015 after which MJ held executive and leadership roles in the regional and national acquiring MSPs. In 2019 MJ launched a consulting business working with MSPs and other channel organizations.
MJ joined CompTIA in late 2020 to continue his work with the CompTIA ISAO, a cybersecurity information sharing and analysis organization dedicated to helping MSPs, MSSPs vendors and distributors raise the cybersecurity resilience of the global tech industry.
MJ is a Patriot's Circle member of the FBI InfrGard, Executive Committee member and secretary for the IT Sector Coordinating Council and Security Advisory Council member for ConnectWise. MJ is a past member of the CompTIA Board of Directors, including serving a three-year term as Board Chair. He is also a former advisory council member of both The ASCII Group and ConnectWise and has served on several local boards.
MJ has testified before U.S. House, Senate and State committees on the topics of cybersecurity and net neutrality. His is also an accomplished writer, having published two books and contributing to several industry publications. MJ is a graduate of the University of New Hampshire and resides in Portsmouth, New Hampshire with his wife Jennifer, with whom he shares three adult children. Together, they enjoy hiking, the beach, lake and long walks in the woods.