MSP Committee Discussion Group - How do MSP's keep up with the evolving Cyber Threat Landscape?
Here is your chance to discuss issues facing you and your MSP business with your peers. Come armed with questions as well as being ready to share best practices and any advice to those attending.
What will be discussed:
• How should we use Threat Intelligence and where should we get it from?
• How is the new UK Government Cyber Strategy 2022 going to effect MSP's?
• How much responsibility should we assume for our clients and how do we draw a line?
Please contact Sameera Deen to register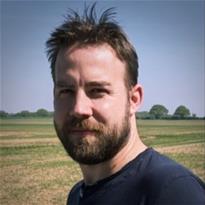 Patrick Burgess, Technical Director, Nutbourne Ltd
Patrick Burgess is an enthusiastic, passionate IT professional with over 15 years' experience the technical sector. In 2011 he co-founded Nutbourne Ltd, an award-winning Managed Service Provider based out of London. As Technical Director he developed his love for communicating complicated subjects in simple to understand language. Growing frustrated with the lack of IT Strategy available to the SME sector he Co-Founded Clearbenchmark in 2021 to provide simple and affordable advice through Benchmark and Roadmap tools. Clearbenchmark empowers Managed Service Providers to communicate strategy to their clients and drive best practice.
He is a Chartered Member of the British Computer Society (BCS) and sits on the Information Security Steering Group. Working with BCS Policy team he has been involved in formulating their response to the recent UK Governments 2022 Cyber Strategy and the Cyber Resilience consultations. A Case Support Specialist with cybercrime charity The Cyber Helpline and one of the first UK members of the CompTIA ISAO. Aware that there is always something new to learn he believes the best way to expand your knowledge is to surround yourself with people who know more than you and are enthusiastic about what they do.