CompTIA UK Business Technology Community Webinar: 7 Easy Steps to Modernize Your Services
This webinar, powered by the CompTIA UK Business Technology Community, will teach MSPs & MSSPs how to modernize their services as IT shifts to the cloud. In 7 easy steps, learn how to add SaaS Monitoring, SaaS Security, and SaaS Managed Services to your existing offerings. Help clients optimize IT to drive business performance.
Take away:
1. IT is rapidly moving to the cloud and MSPs should update their tool kits accordingly
2. 93% of businesses are leveraging SaaS to improve employee and corporate performance
3. MSPs should help clients secure and optimize the entire IT stack, including SaaS
4. SaaS Management is the modern add on to Remote Monitoring & Management (RMM) and the next big pivot for MSPs

3:00 - 4:00 PM (BST)
4:00 - 5:00 PM (CET)


Gavin Garbutt, Co-founder & Chairman of Augmentt Technology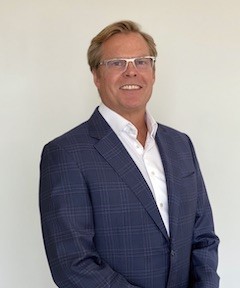 Experience: Co-founder & CEO of N-able Technologies, which was successfully sold to Solarwinds (SWI). Gavin has been a founder in 7 successful start-ups, responsible corporate governance, strategy, and corporate financing. Industry accolades include Deloitte Canada's Technology Fast 50 three years running, Deloitte's Fast 500 for North America, CRN magazine has three times named Gavin one of North America's top 25 Most Innovative and Influential Executives of the year.