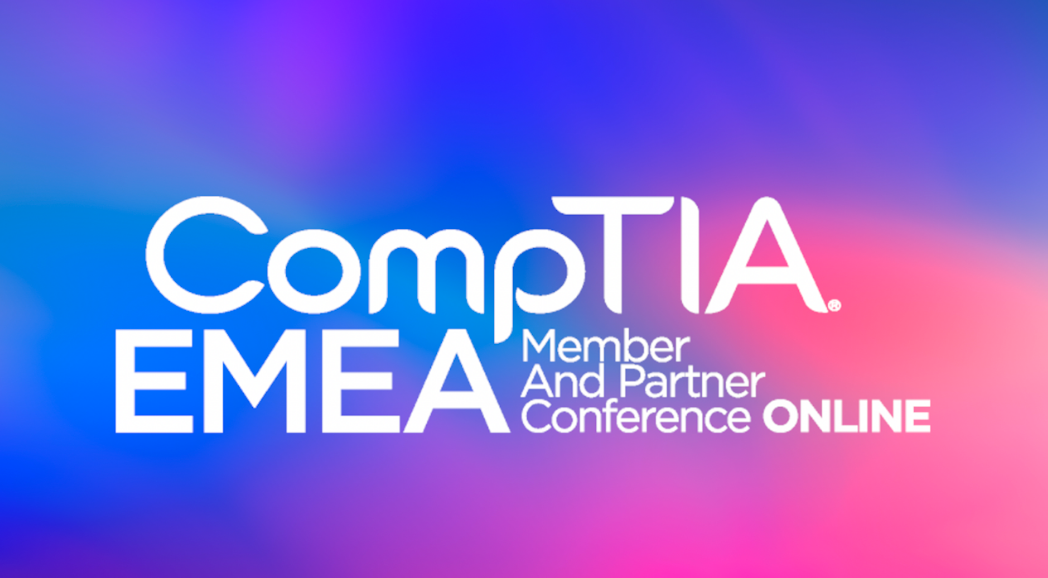 The solutions showcase page will remain open and active through 31 December 2020 so make sure to connect and engage with the participants.
READ ALL ABOUT IT
5 Ways the Pandemic has Changed the Tech Industry
What Did COVID-19 Teach Us About Cybersecurity? Plenty, Experts Say
CompTIA EMEA Member and Partner Conference
The world is changing, but it's also proving to be technology's moment to shine. Tech has never been more important to help us navigate through these unprecedented times. Today's customers face great challenges that require innovative, creative solutions—as well as experienced, knowledgeable technical experts to support them. This year's CompTIA EMEA Member and Partner Conference provides the valuable insights and analysis needed to help you be more successful, whether you're in the business of technology ecosystem or training and teaching tech skills. Don't miss this unique opportunity to learn about the latest trends, network with peers and industry executives, and start charting your course for future success.
UPSKILLING THE TECH WORKFORCE
As fast as technology changes, so do the skills required to ensure that those IT solutions continue to run securely and efficiently. The EMEA Member and Partner Conference offers insight and advice to better understand today's skill demands and develop the right training plans to build and verify the skills of IT professionals.
TECHNOLOGY BUSINESS ENABLERS
The business of technology is helping businesses and individuals transform almost every aspect of life—enabling them to be more efficient, productive, and flexible during tumultuous times. This two-day digital event is a unique opportunity for all organisations that build, sell or influence the adoption of technology to learn how to better collaborate, plan for the future and share best practices to achieve long-term success.