Benefits of EMEA Online Solutions Showcase
There's no doubt that the industry trade shows we all know and love look a lot different in 2020. Luckily at CompTIA, we know how to deliver high value in a virtual format, and the EMEA Conference Online Solutions Showcase will be no exception. We will provide you with plenty of opportunities to cultivate connections and create engagements online. We can't wait to bring these silver linings directly to the comfort of your home or office.

No Travel Costs or Hassle
You will save considerable funds by not having to travel or take time away from work to participate in an in-person exhibition hall. Plus, take advantage of the opportunity to register more colleagues so they can experience EMEA as well.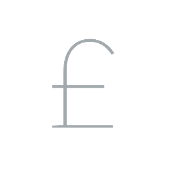 Time & Cost Savings from Stand Design, Freight and Shipping
Creating your Solutions Showcase profile on MyEMEACon takes hours not weeks. You can update or edit your profile page anytime, anywhere including adding or removing company representatives. You control what and how much information that you want to share with attendees.

Quality Communication
In our virtual Solutions Showcase, you have the chance at quality communications between attendees and your company professionals. This communication is focused, and you have the opportunity for direct conversations in the platform. As a Solutions Showcase participant, you can track the interactions that occur on your profile page pre, during and post event and during your virtual meetings.

More Visibility
You will have the perfect stand location! With the easy to follow alphabetical listing and identifiable tags, attendees can find and search for Solutions Showcase participants and easily click on as many profiles and make as many connections as they like.
Less Waste
"Going virtual" is also 'going green' in many ways. Think of not having to discard packaging and collateral. And swag! All the swag that is disposed after each event is a real cost to you and the environment.
Convinced? Contact us today to reserve a spot in the Solutions Showcase!
*Participation is included in vendor/distributor fees at the £825 level and above.