Chair
CTO,
Vistem Solutions Inc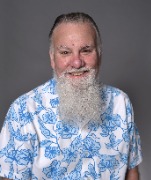 Keith J. Nelson, Ph.D.
CTO, Vistem Solutions Inc

Keith Nelson is an accomplished individual with a strong background in technology leadership and community service. He has an impressive history of providing technical guidance and solutions to various companies, including Technical Support Services, Software Technologies, Sun Microsystems, Oracle, and iBASEt. Since 1999, he has been a principal with Vistem Solutions, Inc.
Education-wise, Keith holds a Doctorate in Computer Science and completed the American Electronics Association (AeA) program, now known as The Stanford Executive Institute, at Stanford University. He also studied at the Hoover Institute at Stanford University, focusing on Public Policy.
Beyond his professional accomplishments, Keith's passion lies in supporting athletic and social programs for individuals with special needs. He has been actively involved in coaching and leading organizations like Arlington Little League – Challenger Baseball, Junior All American (AYSO) VIP Soccer, and Special Olympics. He even took a team to South Korea as part of Team USA for the Winter World Games in 2013.
In addition to his involvement in special needs programs, Keith has also been actively contributing to various community service and disability-related organizations. He has served as Chairman of the Commission on Disabilities for the City of Riverside, Board Member for Ability Counts, Advisor ARC of Riverside County, and Regional Council for Special Olympics, among other roles.
Keith's achievements and expertise have earned him recognition in media outlets such as CNN, USA Today, NBC/MSNBC News, and Fox Sports. He often speaks on topics such as crisis management, security implementations for high-profile clients, and special needs programs.
Currently, Keith is involved in various advisory roles related to CyberSecurity curriculum for California Community Colleges and Universities, Legislative Regulation for IT Providers, and other initiatives. He continues to serve on multiple boards and councils, demonstrating his ongoing commitment to community service and making a positive impact on the lives of others.