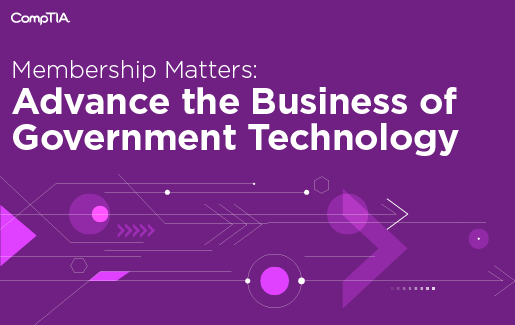 Working with the government comes with its own set of risks and rewards. While many businesses find stability and opportunities to grow, the competition is steep and sometimes buried in paperwork. When it comes to technology, many may assume that government contracts are only available to big tech conglomerates—but that's simply not the case.

Government at all levels is looking to get ahead of the curve by taking advantage of new technologies, modernizing their processes, upskilling their employees and diversifying their providers. It's an exciting time to be in tech as new opportunities across the board begin to emerge. But how do position your business to take advantage of these opportunities? Fortunately, your CompTIA membership is here to help.

Opportunities at the State Level: Training & Education

State and local governments are facing major budget cuts due to the ongoing effects of the pandemic on their communities—but public sector organizations still need to ensure their employees are well-trained on the latest technology in order to serve their constituents. How do government leaders prepare their workforce to leverage this technology? And can your business get in on the game?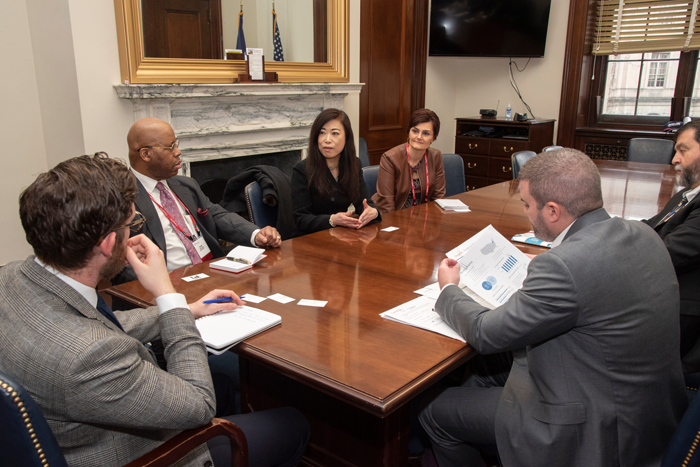 CompTIA's The Business of GovTech addressed this very issue with Tony Holmes of Pluralsight, a provider of products to upskill and reskill organizations. Holmes works with state, local and public sector organizations to uncover skills gaps. He says training within an organization means government agencies can start to seek talent from within versus outsourcing.

"We're trying to hire a set of problem solvers," Holmes said. "[We need] people that can pivot and address problems—almost semi-entrepreneurs—that can see a problem and bring together multiple disciplines to try and solve that problem."

But, the current recruiting process in the public sector often doesn't reflect this need to find people with a particular mindset.

"We need people with an astronaut's mindset," he said. "I don't know what's going to come at me, but I know I have the resilience, the creativity and the curiosity to be able to have good go at solving it."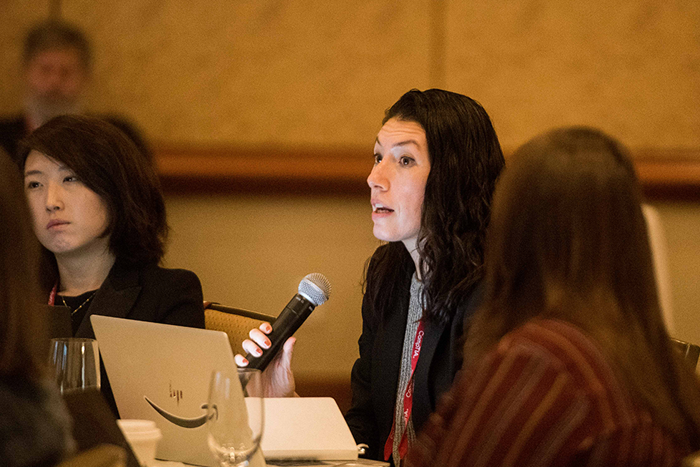 Updating the recruiting approach is one way to keep the workforce properly trained, but Holmes points out that an overarching culture of learning is what the public sector really needs to adopt. He emphasizes the importance of having learning and development in the C-suite.

"The chief learning officer (CLO) and the chief technology officer (CTO) are really two sides of the same coin," Holmes said. "The CTO is making sure the organization's technology is staying ahead of the curve, and the CLO is making the workforce is trained on that technology."

Leveraging emerging technologies and innovative approaches to training can help the public sector build a stronger workforce. The CompTIA State & Local Government and Education (SELD) Council is committed to ongoing IT modernization to enhance public services while advancing the interests of the IT industry and SLED market.
Opportunities at the Federal Level: Government Contracting

Government contracting, by most estimates, is a $600 billion dollar per year industry—and tech plays a bigger part each and every year. In fact, the U.S. government—from the IRS and CDC to the DoD and the FBI—is one of the largest buyers of technology solutions and services in the world. The dynamic group of technology firms who sell to and partner with government customers is filled with companies of all sizes that specialize in everything from electronic payment systems to cybersecurity.

Grant Thornton's Jamie Sybert spoke about the trends and opportunities for technology businesses in the federal government market, on a recent episode of The Business of GovTech. While Sybert identifies large issues like cybersecurity regulation, supply chain compliance and the Buy America executive order as top contenders for government contractors to keep their eye on—it's the trends and opportunities that really make this an exciting time for tech firms of all sizes.

For instance, Sybert says that the government is no longer relying on one vendor to provide all technology solutions, and they're looking more and more at the cloud as they become more comfortable with the idea of that technology. Furthermore, she expects a resurgence of investment in IT as real estate consolidation and the increasing remote workforce continue to reinvent how the world does business.

"We see small and medium-sized businesses playing more of a role in government contracting through OTAs," Sybert said. OTA, otherwise known as Other Transaction Authority, is the term commonly used to refer to the authority of the DoD to carry out certain prototypes, research and production projects.

Sybert says these opportunities allow non-traditional contractors to become involved in government contracting while increasing the diversity in companies that work with the federal government and keeping them on the cutting edge.

With a concerted modernization effort underway, along with an increasing interest in cloud computing and advancement of infrastructure architecture (IA) technologies—the time is ripe for IT solution providers to make their move with federal government customers. The CompTIA Federal Procurement Council facilitates business relationships and networking opportunities between member companies and key Washington policymakers.

Want to stay updated of the latest activities and new impacting federal procurement? Join the Federal Procurement Council and interact with Congress, Federal agencies and the White House.

If the past year taught us anything, it's that the world relies on technology more than ever before. As government customers begin to act on their modernization goals, IT solution providers should be ready to pick up the work. If you want to start selling to or partnering with the government at a local, state, federal or international level—now is the time.
This article is part 8 in a series designed to break down CompTIA member benefits in a meaningful way for organizations and individuals alike. Read part 1, part 2, part 3, part 4, part 5, part 6 and part 7.