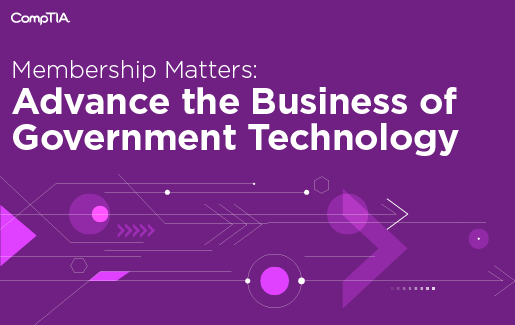 Technology plays a unique role in the international trade landscape. As a category, it represents one of the largest segments of U.S. trade. This reflects the insatiable demand of consumers and businesses for the latest and greatest in devices, applications, content and by extension, the underlying digital infrastructure to make it all work.

Additionally, as an enabling force, trade in technology goods and services creates its own virtuous cycle. Simply put, the more technology is put to use, the more businesses and consumers have the tools to communicate, create and exchange—thereby encouraging even more trade.

With a new administration in place, changes to international trade regulation and compliance are expected. Businesses that rely on imports and exports as part of their operations will need to pivot with these changes to stay compliant. If your customers do any part of their business across borders, how can you help them seamlessly transition?

Join the CompTIA International Trade Regulation & Compliance (ITRC) Practice

CompTIA's International Trade Regulation & Compliance (ITRC) practice offers a pool of 400+ trade compliance and policy professionals from leading technology companies. It's a good place to start.
We assist members in developing strong global trade compliance programs through regulatory updates, educational events and meetings with key government officials on priority topics. Our efforts help member companies in minimizing risk, optimizing trade operations and improving the bottom line.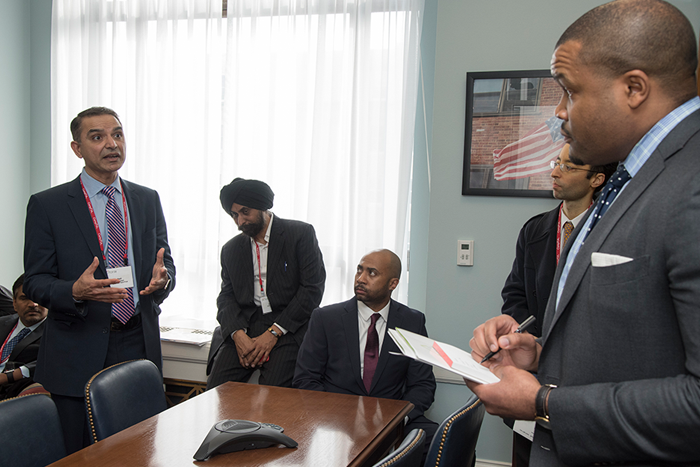 ITRC is comprised of two primary committees:

Customs Committee
Export Controls Committee
Within these committees, targeted working groups are charged with initiatives related to classification, valuation, rules of origin, cloud computing, encryption, enforcement, high-performance computing and ITAR—in addition to groups focused on compliance best practices and high-priority regulatory changes. If you want to learn more, or just stay updated on new developments, the CompTIA ITRC is a natural choice.

What Does the Customs Committee Do?

In short, the Customs Committee advocates for our members. It's the committee's job to monitor and communicate regulatory changes on a daily basis. In 2020, CompTIA met with 18 different government officials and industry partners, and participated in the World Customs Organization (WCO) Harmonized System Committee and Review Subcommittee meeting to review changes to the harmonized system.
The committee also submitted 14 comment letters on behalf of our members on issues like classification of specific products and technologies, tariff exclusions and the implementation of the United States-Mexico-Canada Agreement (USMCA). Additionally, members benefit from regular committee meetings, ongoing education and access to research and benchmarking surveys.

Want to learn more about the Customs Committee? Contact Ken Montgomery.

What Does the Export Controls Committee Do?
Members in this group work toward reducing regulatory and market barriers for U.S. tech products. In 2020, the Export Controls Committee met with nine government officials across four different government agencies, including the Office of Foreign Assets Control (OFAC), the Bureau of Industry and Security (BIS), and Office of Defense Trade Controls Policy (DTCP).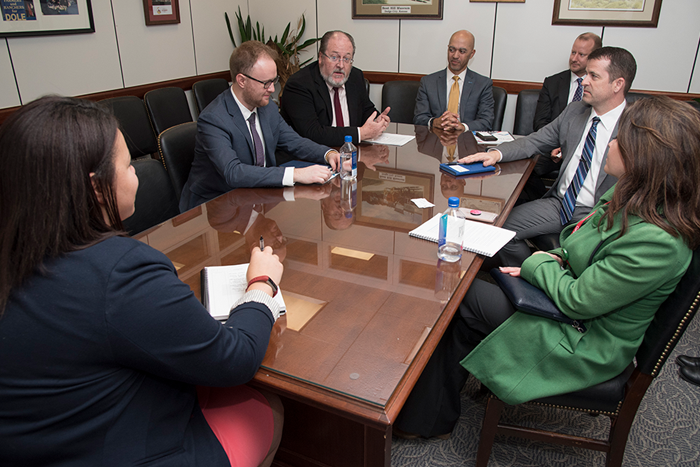 The committee also submitted 20 comment letters providing the perspective of our members on significant regulatory changes including, but not limited to, the Export Control Law in China, addition of export controls on geospatial imagery software, expansion of military end-use/user controls and potential new export controls on foundational technologies.

Want to learn more about the Export Controls Committee? Contact Ken Montgomery.
When you think about it, technology development requires many inputs, starting with raw materials, but also various components and software layers. Technology also frequently acts as a platform and enabler, providing users the tool to run applications, pursue business activities or enjoy entertainment content. The labor behind these inputs or technology enhancements is connected to trade, but not directly. Indirectly, workers from law firms, shipping companies, marketing firms and so on have a hand in the pot. Consequently, there are quite a few people in a variety of roles that may be interested in changes in international trade regulations.
This article is part 10 in a 10-part series designed to break down CompTIA member benefits in a meaningful way for organizations and individuals. Read the full series:
Part 1: Advance the Business of Technology with CompTIA Membership
Part 2: Advance Your Tech Business with CompTIA Membership
Part 3: Advance Your Career in Technology with CompTIA Membership
Part 4: Make the Most of Your CompTIA Community Membership
Part 5: Advance the Cybersecurity of Your Tech Business with CompTIA Membership
Part 6: How CompTIA Membership Can Help Evolve Your Business with Emerging Tech and Solutions Selling
Part 7: Advance Your Technology Workforce with CompTIA Membership
Part 8: Advance the Business of GovTech: Opportunities at the State and Federal Levels
Part 9: Connect to the Business of Government Technology
Part 10: Make CompTIA Your Partner in Tracking International Trade