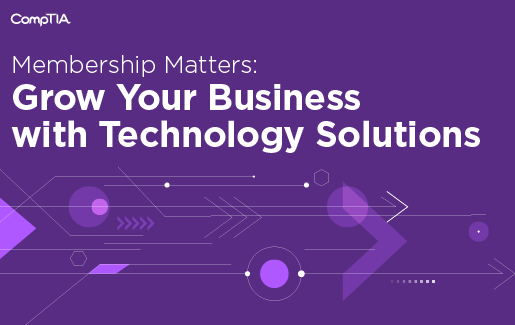 Post-pandemic, the opportunity to invest in solutions that leverage emerging technology will be greater than ever. According to KPMG, 88% of small business executives and 80% of large enterprise leaders said emerging technologies helped them through the pandemic.

Technologies like AI, edge computing and blockchain, among others, have been life savers in the past year. Of course, this greater appreciation and trust in technology can be used to inspire business solutions—more specifically, a transition from selling services to solutions.
Emerging Technologies to the Rescue

The concept of emerging technologies is just that—an overarching concept, not a tactical strategy. Without tangible examples of what emerging technology actually looks like, the concept can be too vague to grasp. That said, emerging tech is highly important for today's IT leaders, but only to the extent that they are adopting a strategic mindset around the use of technology to meet business objectives.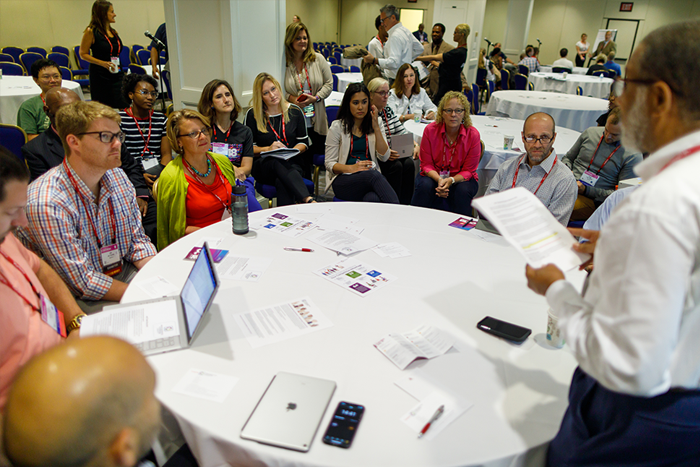 A prime example of this is how organizations worldwide used technology to ride out the pandemic. Organizations like TerraHub Technologies, a Calgary-based application developer focused on blockchain and AI technologies in the oil and gas markets, shifted gears to help frontline health care workers.

"We have this module called Fit for Duty that could be applied relative to COVID-19 health checks," said Elena Dumitrascu, CTO of TerraHub and member of CompTIA's Blockchain Advisory Council. "We knew we could take what we have and put it to good use, so we went back and retrofitted the solutions with new questions applicable to health care workers."

With both short- and long-term potential, emerging technologies like AI, IoT, 5G, serverless computing, blockchain and more, provide customers with growth opportunities, new capabilities and solutions in a post-pandemic world.

The communities, interest groups and advisory councils that CompTIA offers is where these conversations are happening. It's where we connect this overarching idea of emerging tech with business strategies—and eventually specific tactics—to transition to selling solutions that make a difference.

The pace of change in the technology industry has never been faster, and the Emerging Technology Community is at the forefront of this transformation. Join the conversation now.
Leveraging Emerging Tech to Inspire Business Solutions
It's important to remember that as excited as we get about new technologies, most of the world is more concerned with how new technologies will make their lives better. Once we understand that—we can connect with our customers.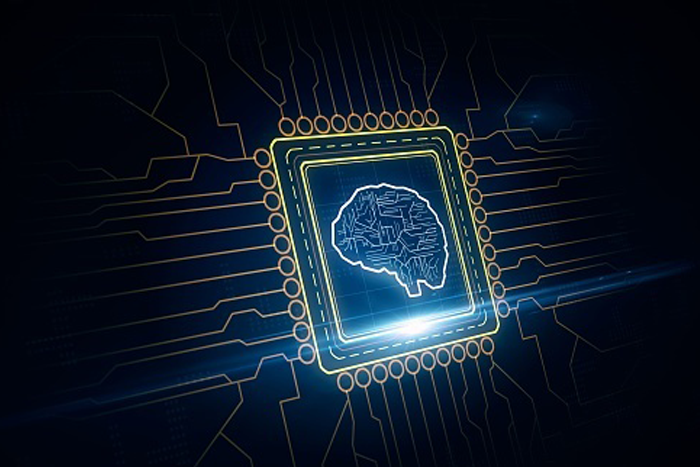 In today's climate, customers do not have time for a sales pitch. They are looking for trusted business partners who can show them exactly how technology will help their business, right now. It's all about
leading with business insights and selling business outcomes
.

When COVID-19 started to spread globally, SKOUT Cybersecurity recognized quickly that many managed service providers and their end users were ill-prepared to transition their businesses to a largely remote workforce—let alone so quickly. So, the company jumped into action, creating a special bundle and corresponding marketing strategy that helped channel partners ensure that their small-business customers were adequately protected against the latest threats.

"Honestly, nobody was thinking about sales at the time," said Jeff Benedetti, vice president of sales and marketing at SKOUT. "It was all about supporting people that were going through a lot of turmoil. Businesses are experiencing unprecedented change at a very fast rate. It's crucial to support partners and for partners to support customers."

By leveraging emerging technologies and focusing on value and customer experience, managed service providers no longer have to compete with each other to offer the lowest price. Instead, they can be more selective about the customers they go after.

To get to this point, organizations need help. They need people to brainstorm with, they need research to consult and tools to plan. CompTIA's communities, interest groups and advisory councils are the hub for this kind of activity. It's where business leaders are sharing how they have successfully transitioned to solutions selling—and how you can too.

Partnering Instead of Selling

The best piece of advice to becoming a great business advisor and partner to your customers is pretty simple: Just be yourself. If you focus on what you're good at, you'll build up credibility and trust. Of course, a close second is the power of listening. Before you can offer a solution, you have to understand what the desired outcome is and where the problem lies. Taking this approach positions your business as a partner in achieving business objectives versus an outsourced provider.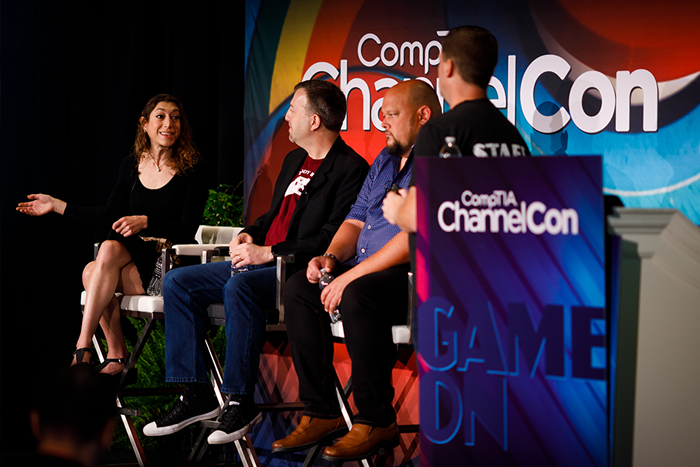 GPS Insight, a company that provides AI-enabled camera technology, vehicle tracking solutions and driver hours of service innovations,
seized an opportunity in the form of a federal mandate
to transform its business and become a trusted partner to its customers.
The Federal Motor Carrier Safety Administration's (FMCSA) Electronic Logging Device (ELD) Mandate was confusing to some businesses that never had reason to implement fleet technology. GPS Insight understood that trepidation and recognized an immediate opportunity to market itself as a technology expert—and a compliance expert.

"Our account managers would show customers the valuable features to help them improve the way they operate the business," said Ryan Driscoll, vice president of marketing at GPS Insight. "Overall, we adjusted our value proposition. We told customers we could serve as a more holistic partner for them once they were up and running with the ELD solution and were ready to look into what else we could help them with."

Other solution providers can take this journey too. Many times, your customers don't know what they want—let alone need. They're looking for a partner that understand the market and what it takes to meet certain obligations, like regulatory standards.

The best place to learn about new markets is to connect with peers in those markets. CompTIA's communities, interest groups and advisory councils give you the opportunity to network and build relationships with peers inside and outside your field. Learn to master the recurring revenue model, stay on top of trends and explore the future of managed services with the Managed Services Community and the Channel Development Advisory Council.
Just as emerging technologies enables selling solutions, your CompTIA membership supports your business—in more ways than one. Your engagement with CompTIA communities, technology interest groups, advisory councils, events and training give you access to the important networking, conversations, connections and resources that we all need to move forward and grow.

CompTIA members have access to libraries full of business- and technology-focused content to help you grow your business. Learn more about how CompTIA membership can support your business.

This article is part 6 in a series designed to break down CompTIA member benefits in a meaningful way for organizations and individuals alike. Read part 1, part 2, part 3, part 4 and part 5. In part 7, you'll learn more about our focus on diversity and inclusion in the workforce and filling your pipeline.