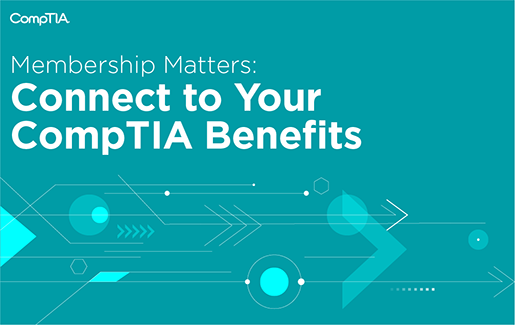 Once upon a time, an organization could easily be defined as a technology company. If you produced hardware, created software or were in the business of fixing said hardware or software, you were a tech company. Today, those lines are less defined. In fact, the lines aren't only blurred, but the box has expanded to include companies in more sectors like finance, healthcare and manufacturing—just to name a few.

That's why today we talk about the business of technology. Advancing the business of technology means investing in the success of the companies and technology professionals who design, build, sell, implement, manage, and safeguard the technology that powers the world's economy—and that's why it's so important.

At CompTIA, we take this charge very seriously. As the world's leading technology industry association, we pride ourselves on being a thought leader and an action leader. From our industry-leading research and education to our member-led communities and councils, our unparalleled standard-setting programs, to our certification programs, CompTIA is generating knowledge, helping build better tech businesses, filling the pipeline with technology workers and providing a direction for the industry.

This is how we are advancing the business of technology—and one thing's for certain, we couldn't do it without our members.

Becoming CompTIA member is the first step on your journey to help advance the business of technology and make your mark on the industry. It means so much more than perks and discounts.

CompTIA membership benefits:
Your entire organization
Your career in the technology industry
Your business's ability to profitably leverage innovative and emerging technology solutions
Diversity, equity and inclusion in our industry
How CompTIA Membership Benefits Your Company

Joining CompTIA means your company becomes a part of one united industry voice. CompTIA is a leading advocate for the $5 trillion global information technology ecosystem and the 50 million-plus professionals working in technology today. We are committed to creating an environment where innovation can flourish, and the opportunities and benefits made possible by technology are available to all.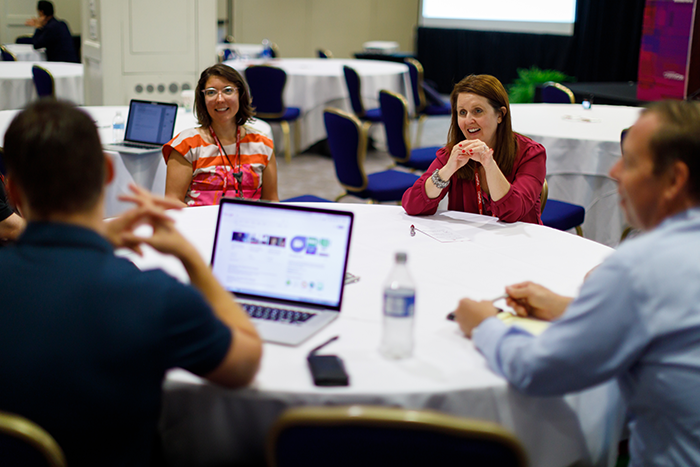 Your membership also says a lot about your company. When you join CompTIA, it sends a positive message. It says that you are invested in moving the technology industry forward. It elevates you as a thought leader and invites respect from your peers, your customers, your partners, and even your prospects.

And the benefits don't stop there: CompTIA corporate membership gives you—and every person at your company—full access to all of CompTIA's resources. Join the largest international, vendor-neutral community of organization's that build, sell, distribute and influence the adoption of technology business solutions.

How CompTIA Membership Impacts Your Career in Technology
The trajectory your career in the technology industry takes rests solely on your shoulders. As demand for technology solutions continue to soar, those who take initiative and put in the work will succeed—whether you own a technology company or work for one as a consultant, in operations, sales, customer support, human resources, business development, or as an IT pro.
Making meaningful connections with your peers in the industry is the first step toward making an impact. Getting involved in CompTIA communities and technology interest groups puts you on a path to contributing to member-led initiatives that range from supporting diversity and inclusion within the industry to laying out IT security best practices. Once you're on that path, many choose to dig deeper and take on leadership roles to continue adding to their resume and taking on responsibilities that ready you for career advancement.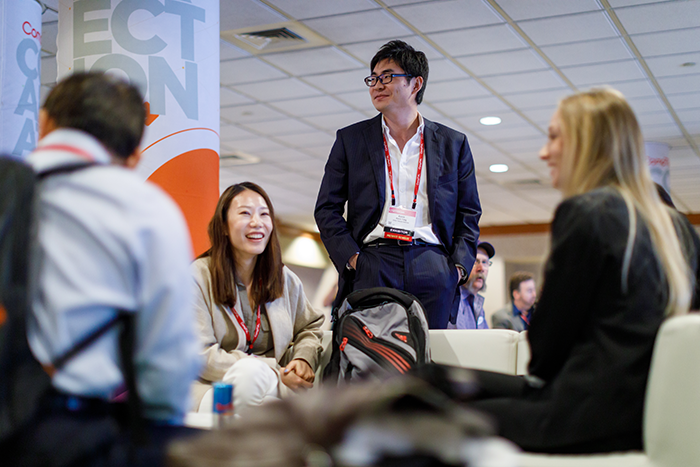 Of course, the technology community as a whole benefits from people like you who want to leverage their expertise and make a difference. But don't underestimate the power of these connections. Working with your peers on a community-led initiative may not seem like networking—but it most certainly is. Many CompTIA members will tell you the people they have met and worked with within the association have turned out to be great partners, mentors and friends.

CompTIA offers other, more tangible, benefits in this area as well. When its time to upskill your technical team, take advantage of your 10% discount on CompTIA certifications. As a member, you also receive discounts on channel training.

But your resources don't end there. CompTIA offers an extensive library of content designed specifically to help everyone in your organization take their skills to the next level. Make sure your team is aware of these resources and has access to them.
Registered user status allows you instant, complimentary access to a limited number of CompTIA's industry resources. Explore and download research reports and training guides and save them to your personal library. You can also join technology interest groups and communities. Join now.
How CompTIA Membership Promotes the Evolution of Technology Solutions & Emerging Tech

The pace of change in the technology industry has never been faster and our focus on innovative and emerging technology solutions is paramount. Through our member-led communities, technology interest groups and a robust library of tools and resources, we help technology businesses navigate the complex terrain of new solutions and emerging technologies to identify and understand how they can be profitably leveraged to solve real-world business problems. More simply put, we collaborate to help you sort through the noise and find the gems.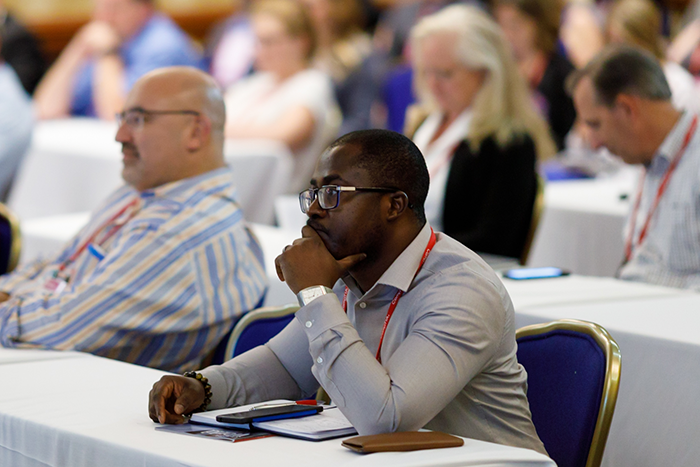 For example, when you join the Emerging Technology Community you become privy to discussions about near-term potential, best practices on adoption and guidance on go-to-market strategies. Similarly, when you join the Managed Services Community, you instantly become part of a group that helps each other analyze business operations and looks for ways to capitalize on emerging trends. For those of us with more specific interests, check out the Drone Technology Interest Group and the Artificial Intelligence Technology Interest Group. CompTIA communities and technology interest groups are great ways for members to get involved.

How CompTIA Membership Supports Diversity, Equity and Inclusion in Tech

The business case for diversity is undeniable—and the human case is just as, if not more, important. As technology continues to interconnect our societies, our workplaces must mirror these changing environments. A diverse and inclusive workplace offers more creativity and innovation—and empowers employees with the freedom to bring their best and authentic selves to the table. Your CompTIA membership supports diversity and inclusion from all perspectives.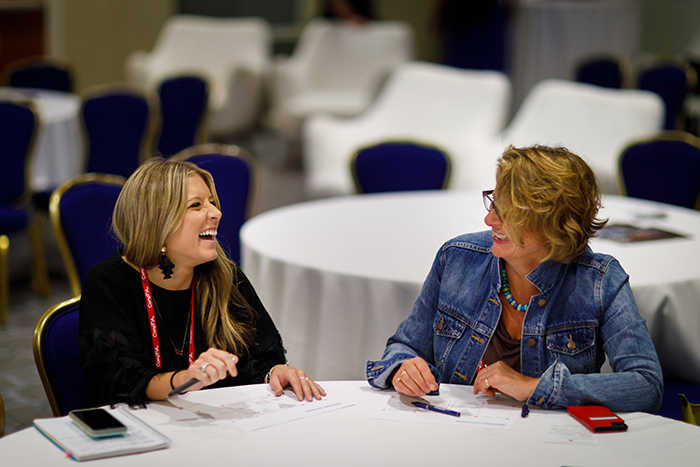 Often, businesses see the need to formally focus on diversity and inclusion, but they don't know where to start. CompTIA members have access to variety of tools and guides to help businesses develop a plan when it comes to planning for diversity, creating employee resource groups and setting a positive example.

But our resources don't just cater to management. Collaborative groups like the CompTIA Advancing Women in Technology Interest Group, an online forum, is dedicated to discussing the issues, challenges and opportunities for women in technology. And the Advancing Tech Talent and Diversity (ATTD) Community works together to develop an inclusive workforce culture capable of filling the pipeline for today's and tomorrow's technology careers.
This article is part 1 in a 10-part series designed to break down CompTIA member benefits in a meaningful way for organizations and individuals. Read the full series:
Part 1: Advance the Business of Technology with CompTIA Membership
Part 2: Advance Your Tech Business with CompTIA Membership
Part 3: Advance Your Career in Technology with CompTIA Membership
Part 4: Make the Most of Your CompTIA Community Membership
Part 5: Advance Your Tech Business with CompTIA Membership
Part 6: How CompTIA Membership Can Help Evolve Your Business with Emerging Tech and Solutions Selling
Part 7: Advance Your Technology Workforce with CompTIA Membership
Part 8: Advance the Business of GovTech: Opportunities at the State and Federal Levels
Part 9: Connect to the Business of Government Technology
Part 10: Make CompTIA Your Partner in Tracking International Trade